---
Monthly Bulletin – July 2020
Volume 7, Number 12

DBO to Monitor Compliance with Face Covering Guidance
Licensees of the Department of Business Oversight should be commended for the many difficult sacrifices and the safety measures they have taken to protect consumers and employees from the COVID-19 coronavirus.
Now, in accordance with Governor Newsom's directive on face coverings, the DBO reminds all licensees to make sure employees and customers fully comply at all times with the latest guidance on face masks from the Governor and the California Department of Public Health (CDPH).
All customers must be required to wear appropriate face coverings in the circumstances outlined in the CDPH guidance. Those who refuse to wear masks and do not meet the exemptions outlined by CDPH should not be allowed to enter banks, credit unions, and other places of business.
As the Governor noted, the DBO and other state agencies will be monitoring compliance with the face-covering guidance, which will remain in effect until further notice. The DBO recognizes that enforcement of the face-mask guidance may be difficult at times and appreciates licensees' help with this critical effort to protect all Californians during this historic crisis. Please send any questions to Ask.DBO@dbo.ca.gov.
Bret Ladine Appointed DBO General Counsel
Governor Newsom has appointed Bret H. Ladine as the new general counsel at the Department of Business Oversight.  Bret has served as the DBO's acting general counsel since 2019 and as an assistant general counsel since 2016.
Bret was a senior associate at Hogan Lovells US LLP from 2012 to 2016 and an associate at Wilson, Sonsini, Goodrich and Rosati PC from 2008 to 2012. He was press secretary and communications director for Congressman Dennis Cardoza from 2003 to 2005.
Bret is a member of the Anthony M. Kennedy American Inn of Court.  He earned a Juris Doctor degree from the University of Virginia School of Law.  This position does not require Senate confirmation.
No Assessment Rate Increases in 2020-21 for Financial Institutions
The DBO has requested no assessment rate increases for fiscal year 2020-21 in annual assessment invoices mailed June 30 to state-chartered banks and credit unions, and other financial institutions.
Assessments are due by July 30, with more time allowed for payments made via electronic funds transfers (EFT). The latter are due by August 6.
Following is assessment information for various types of financial institutions:
Commercial Banks, Foreign Banks, and Trust Companies: The base rate was set at $1.39 per $1,000 of assets. The rate has not changed since 2012.
Credit Unions: The 2020-21 assessment rate was set at $1.01 per $1,000 of assets, the same as last year's rate.
Offices of Foreign (Other State) Credit Unions: Pursuant to California Financial Code section 16006 (d), foreign (other state) credit unions shall pay $250 for each office located in California up to $1,000.
Industrial Banks: The base rate was set at $1.39 per $1,000 of assets. The rate has not increased since 2014.
Money Transmitters: The 2020-21 assessment rate was set at $0.02 per $1,000 received for transmission by a licensee in calendar year 2019, the same as last year's rate. The 2020-21 assessment rate for issuers of payment instruments and stored value was set at $0.63 per $1,000 of total payment instruments and stored value sold by a licensee. The rate has not increased since 2012.
For questions about the calculation of an assessment, please refer to "How to Calculate Your Assessment" or contact Patrick Carroll at (415) 263-8559 or patrick.carroll@dbo.ca.gov. Questions regarding assessment payment processing should be directed to Accounting at AccountingAR@dbo.ca.gov.

July 15 Deadline to Comment on Proposed Agent of Payee Regulations
The DBO is seeking comment by July 15 on proposed regulations to clarify the scope of the agent of payee exemption under the Money Transmission Act (MTA).
The MTA exempts transactions in which an agent is contractually appointed by a payee and a payor's delivery of funds to the agent is deemed by contract to satisfy the payor's obligation to the payee for goods or services provided by the payee to the payor ("agent of payee exemption").
The agent of payee exemption was added to the MTA in recognition of the evolving nature of online payments. The exemption is self-executing, which means an entity does not need the DBO's prior authorization to rely on the exemption. Due to the self-executing nature, regulations are needed to clarify the application of the exemption to avoid uncertainty and confusion.
The Notice of Modifications and the Proposed Modified Text for this proposed rulemaking action were both posted to the DBO website on June 30.
Comments may be submitted to regulations@dbo.ca.gov by the July 15 deadline.
August 10 Deadline to Comment on Proposed Credit Union Regulations
The DBO is seeking comment by August 10 on proposed amendments to the credit union regulations.
The amendments seek to modernize the regulations to reflect changes to related state and federal laws; streamline the application process for out-of-state credit unions that want to operate in California; and allow credit unions a greater choice of permissible investments.
The notice, text, and initial statement of reasons for this proposed rulemaking may be accessed here.
Comments may be submitted to regulations@dbo.ca.gov by the August 10 deadline.
New Report Posted on Pilot Program for Responsible Small Dollar Loans
The DBO has published the 2019 Annual Report of the Pilot Program for Increased Access to Responsible Small Dollar Loans (RSDL).  The report contains detailed information gathered earlier this year from the lenders who participate in the program.
Pursuant to legislation enacted in 2013, the Pilot Program was created to increase the availability of responsible small dollar installment loans of at least $300 but less than $2,500. Legislation enacted in 2018 raised the maximum loan amount to $7,500. The program is designed to provide an alternative to payday loans and other more expensive forms of consumer credit.
For questions or comments about the report, contact Charles Agbonkpolor at Charles.Agbonkpolor@dbo.ca.gov.

Some Escrow Annual Reports Due July 14
Each escrow agent licensee is required to submit to the Commissioner of Business Oversight an annual report prepared by an independent certified public accountant (CPA) or an independent public accountant (Financial Code section 17406) within 105 days after the close of the escrow agent's fiscal year. The annual report includes audited financial statements and required supplemental information.
For escrow agents whose fiscal year ended on March 31, your annual report is due July 14. Please have your CPA email your annual report to ESCAnnualReportFiling@dbo.ca.gov using a secured encrypted delivery system. The use of a secured dropbox is also acceptable. If your CPA is unable to submit the annual report electronically, it can be mailed to Sultanna Wan, Specialist, Escrow Law, Department of Business Oversight, 320 West Fourth Street, Suite 750, Los Angeles, CA 90013.
Penalties for failure to file the annual report by the due date, or failure to include information required in the report, are $100 per day for the first five days and $500 per day thereafter (Financial Code section 17408). Failure to file the report or to include required information may also result in the suspension or revocation of an escrow agent's license and/or prompt an immediate examination (Financial Code section 17602.5).
For questions about the annual reports, call Sultanna Wan at (213) 576-7647.
July 17 Deadline to Apply for Three Escrow Advisory Committee Openings
The Escrow Advisory Committee has three openings for new members. The committee was established in Financial Code Section 17214 to assist the Commissioner in the implementation of his or her duties under the Escrow Law.
The committee has 11 members, including the Commissioner or the Commissioner's designee. The Commissioner appoints the members, other than those representing the Escrow Institute of California and Escrow Agents' Fidelity Corporation. Appointed members serve two-year terms without compensation or reimbursement for expenses. The committee meets quarterly at the Department's Los Angeles office, but will meet via video or teleconference for the duration of the pandemic.  The next meeting is tentatively scheduled for September 8, 2020.
The vacancies are designated for representatives from:
) A small-size escrow company
) An escrow company that has other ownership
) A CPA who has escrow agent clients.
Examples of other business ownership may include escrow agents owned by title companies, real estate brokers, etc. Managers or corporate officers of independent escrow companies are eligible to serve on the committee.
If you, your company or your company's CPA qualifies for one of the open positions, you and/or your CPA are encouraged to apply by sending a letter of qualifications and/or resume to Paul Liang, Special Administrator, at 320 West 4th Street, Suite 750, Los Angeles, CA 90013. The application deadline is July 17. For questions regarding these openings, call Paul Liang at (213) 576-7535.
---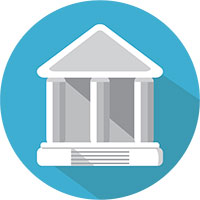 LICENSEE ACTIVITY
---
Commercial Bank Activity
New Banks
Genesis Bank
Proposed location: Street address to be determined, Newport Beach/Irvine Area, Orange County
Correspondent: James Jones
Carpenter & Company, 23 Corporate Plaza Drive, Suite 150 #D-11, Newport Beach, CA 92660
Filed: 6/17/20
Merger
CalWest Bank, Rancho Santa Margarita, to merge with and into Bank of Southern California, N.A., San Diego
Effected: 6/1/20
Opus Bank, Irvine, to merge with and into Pacific Premier Bank, Irvine
Effected: 6/1/20
Application for Trust Powers
Pacific Premier Bank
17901 Von Karman Avenue, Irvine
Effected: 6/1/20
Acquisition of Control
Bing Yang, Alice Liu, Byron Yang, Lauren Yang, Out of the Shell, LLC, and the AB Yang Foundation, to acquire control of Mega Bank
Filed: 6/23/20
Francis P. Kavanaugh, to acquire control of Friendly Hills Bank
Approved: 6/15/20
Trust Company Activity
New Trust Company
Peninsula Bay Trust Company
577 Airport Drive, Burlingame
Opened: 6/1/20
Premium Finance Company Activity
New Premium Finance Company
Chasewater Premium Finance Inc.
600 West Broadway, San Diego
Opened: 6/24/20
Premise Premium Finance Co.
660 Newport Center Drive, Newport Beach
Filed: 6/24/20
Ultimate Premium Finance
411 W. Lambert Road, Brea
Filed: 6/12/20
Credit Union Activity
Change of Name
Huntington Beach City Employees Credit Union, to change its name to Huntington Beach Credit Union
Filed: 4/15/20
Money Transmitter Activity
New Money Transmitter
American Financial Integrity of California, Inc.
Approved: 6/25/20
NIC Services, LLC
Filed: 6/26/20
Voluntary Surrender of License
HSI USA Inc.
Effected: 6/30/20
MANUEL P. ALVAREZ • Commissioner of Business Oversight
The July 2020 Monthly Bulletin covers the month ended June 30, 2020.
It is issued pursuant to Financial Code section 376.