---
Monthly Bulletin – September 2020
Volume 8, Number 2

Commissioner Solicits Suggestions to Make Department More Efficient
Commissioner Manuel P. Alvarez is inviting licensees to submit creative ideas and suggestions to make the Department of Business Oversight (DBO) more efficient.
"As we all continue to do business during the COVID-19 pandemic, I want to hear from licensees about how the DBO could ease some of their burdens through regulatory efficiencies and the use of technology," Commissioner Alvarez said.
"Where can the DBO become more efficient? Where does the DBO have a paper-based process that could be made electronic? Where do wet signature or notarization requirements force us into a paper-based system? What efficiencies implemented by other regulators could be replicated in California? I would welcome your ideas at efficiencies@dbo.ca.gov by Oct 16."
New Sacramento Address for DBO
The Department of Business Oversight has relocated our its Sacramento office. Please use this new address:
2101 Arena Boulevard
Sacramento, CA 95834
(916) 576-4941
To ensure mail is properly delivered to the Department, please start using the new address immediately.

Maria Luisa Cesar Appointed Deputy Commissioner for Communications
Maria Luisa Cesar has joined the DBO as the department's new Deputy Commissioner of Communications. She was appointed by Governor Newsom on Sept. 3 and is excited to uplift and elevate stories of impact from the department.
Maria Luisa, of San Antonio, Texas, has been Owner and Chief Storyteller at Greater Good LLC since 2018, where she worked with nonprofits on messaging, media outreach and storytelling. She was Senior Policy Advisor and Deputy Communications Director in the Office of San Antonio Mayor Ron Nirenberg from 2017 to 2018, where she also served as LGBTQ Liaison. Maria Luisa was Communications and Community Outreach Director in Nirenberg's City Council office from 2015 to 2017.
Prior to her service with the city, Maria Luisa was an education reporter at the San Antonio Express-News from 2011 to 2015. She is a member of the San Antonio Association of Hispanic Journalists and New Leaders Council – San Antonio.

Census 2020 Deadline Is September 30
The U.S. Census Bureau will end counting for the 2020 Census on Sept. 30, a month earlier than planned, U.S. Census Bureau Director Steven Dillingham has announced. Pending ongoing legal challenges, all data collection efforts, including door-knocking and online, phone, or mail questionnaires, are scheduled to end at the end of the month.
Because of the pandemic, the U.S. Census Bureau had extended data collection efforts until Oct. 31. As of August 30, more than 10.2 million California households have responded – the most of any state. California's current 67.2 percent self-response rate exceeds the 64.9 percent national average as well as that of other large states, such as Florida (61.6 percent), New York (61 percent) and Texas (60.3 percent).
It is not too late! If you haven't submitted your census information yet, you can still do it safe and secure online at www.my2020Census.gov, by phone at 844-330-2020 (a list of language options is available here), or by mail if you received a paper form.
"Time is running out to make an impact on (census-related) funding for the next 10 years for your community! Take a few minutes to complete the census – it's safe, secure, and drives critical dollars into education and health care programs," said Ditas Katague, Director of the California Complete Count.

Some Escrow Reports Due September 15
Each escrow agent licensee is required to submit to the Commissioner of Business Oversight an annual report prepared by an independent certified public accountant (CPA) or an independent public accountant (Financial Code section 17406) within 105 days after the close of the escrow agent's fiscal year. The annual report includes audited financial statements and required supplemental information.
If your fiscal year ended on May 31, 2020, your annual report is due September 15. Please have your CPA email your annual report to ESCAnnualReportFiling@dbo.ca.gov by September 15 using a secured encrypted delivery system. The use of a secured dropbox is also acceptable. If your CPA is unable to submit the annual report electronically, it can be mailed to Sultanna Wan, Specialist, Escrow Law, Department of Business Oversight, 320 West Fourth Street, Suite 750, Los Angeles, CA 90013.
Penalties for failure to file the annual report by the due date, or failure to include any information required in the report, are $100 per day for the first five days a report is late and $500 per day thereafter (Financial Code section 17408). Failure to file a report or to include any required information may also result in the suspension or revocation of an escrow agent's license and/or prompt an immediate examination (Financial Code section 17602.5).
For questions about the annual reports, call Sultanna Wan at (213) 576-7647.

New Tenant and Landlord Protections
Following the signing of a statewide tenant protection measure, Governor Newsom earlier this month announced the launch of the "Housing is Key" campaign to connect renters and landlords experiencing pandemic-related economic hardships with helpful information and resources.
The campaign coordinated by the Business, Consumer Services and Housing Agency kicked off with a new "Housing is Key" website and social media ads targeting vulnerable communities.
On Aug. 31, Gov. Newsom signed AB 3088 to protect millions of tenants from eviction and property owners from foreclosure due to economic impacts of COVID-19. These protections apply to tenants who declare an inability to pay all or part of their rent due to a COVID-related reason.
Tenants and landlords can learn more about the new Tenant, Homeowner and Small Landlord Relief and Stabilization Act of 2020 by visiting www.COVID19.ca.gov or going directly to https://landlordtenant.dre.ca.gov/index.html.

Regulatory Assistance Provided for Disaster Areas
The Office of the Comptroller of the Currency, the Federal Reserve's Board of Governors, the Federal Deposit Insurance Corporation, the National Credit Union Administration, and state regulators have issued a statement recognizing the impacts of Hurricane Laura and California's wildfires on financial institutions' customers and operations and will provide appropriate regulatory assistance. The agencies encourage institutions operating in affected areas to meet the financial services needs of their communities.
The statement recognizes impacts to and provides guidance for several aspects of financial institutions, including lending, facilities, and regulatory compliance and reporting requirements.
A complete list of the affected disaster areas can be found at https://www.fema.gov/disasters.
---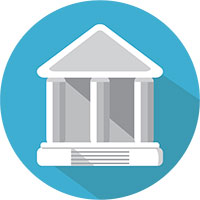 LICENSEE ACTIVITY
---
Commercial Bank Activity
Acquisition of Control
Sami Beydoun and Talal Beydoun, to acquire control of Partners Bank of California Approved: 8/25/20
Credit Union Activity
Change of Name
Huntington Beach City Employees Credit Union, to change its name to Huntington Beach Credit Union
Effected: 8/5/20
Money Transmitter Activity
New Money Transmitter
Barri Money Services, LLC
Filed: 8/13/20
Global Primex LLC
Filed: 8/21/20
PointChain Technology USA CA Inc.
Approved: 8/26/20
Acquisition of Control
StoneX Group Inc., to acquire control of EncoreFX, Ltd.
Filed: 8/13/20
MANUEL P. ALVAREZ • Commissioner of Business Oversight
The September 2020 Monthly Bulletin covers the month ended August 31, 2020.
It is issued pursuant to Financial Code section 376.
The Monthly Bulletin is available at no charge via e-mail.
To subscribe, go to: https://public.govdelivery.com/accounts/CADFI/subscriber/new.
Back to the top of this newsletter
Last updated: Oct 28, 2020 @ 10:29 am