---
Monthly Bulletin – February 2021
Volume 8, Number 7

Mortgage Loan Servicer Examinations Will Now Cover Compliance with Covid-19 Related Requirements
California Department of Financial Protection and Innovation (DFPI) Commissioner Manuel P. Alvarez is reminding mortgage loan servicing licensees that examinations will now include processes to determine compliance with recently enacted laws, both state and federal, protecting homeowners with regard to coronavirus (COVID-19) related foreclosures. These laws include provisions allowing for forbearance of mortgage payments, post-forbearance options forbidding the requirement of lump sum payments, and the extension of the California Homeowner Bill of Rights to tenant occupied principal residences. California's legislation, AB 3088, offers protection to both federally backed and non-federally backed mortgage loans.
All mortgage loan servicers licensed by the DFPI undergo routine regulatory examinations to ascertain compliance with applicable state and federal laws.
The California Homeowners Bill of Rights was enacted in 2013 to provide protections for residential borrowers faced with the challenge of increasing residential foreclosures in California and to ensure borrowers are provided with available loss mitigation options. The DFPI will take the necessary actions to ensure mortgage loan servicers comply with the required homeowner protections.
---

Suzanne Martindale Appointed Senior Deputy Commissioner of Consumer Financial Protection
On Feb. 22, Suzanne Martindale will join the DFPI as the department's new Senior Deputy Commissioner of Consumer Financial Protection. She was appointed by Governor Newsom on Feb. 2.
With more than a decade of experience working collaboratively with various stakeholders on behalf of consumers, her leadership will guide DFPI efforts to register new companies, license debt collectors, and oversee a market monitoring and analytics arm that will ensure the Department is prepared to respond to evolving consumer trends as we stand up the new Consumer Financial Protection Division.
Ms. Martindale, of Oakland, has served as Senior Policy Counsel and Western States Legislative Manager at Consumer Reports since 2010. She has been a Lecturer in student loan law at the University of California, Berkeley School of Law since 2019. She was a Pro Bono Attorney at East Bay Community Law Center's Consumer Justice Clinic from 2015 to 2018, and is a member of the Bar Association of San Francisco.
Her vision will ensure the Department is working proactively to educate the most vulnerable in California, while also focusing on the rollout and implementation of the new law across new industries.
Ms. Martindale earned a Juris Doctor degree from the University of California, Berkeley School of Law, and a Master of Arts degree in humanities from the University of Chicago. This position requires Senate confirmation.

DFPI Seeks Public Comments on CCFPL Rulemaking
On Sep. 25, 2020, Governor Newsom signed AB 1864 (Chapter 157, Statutes of 2020), establishing the California Consumer Financial Protection Law (CCFPL) under Division 24 of the Financial Code. The CCFPL provides broad authority to the DFPI to establish regulations that protect Californians and provide clear rules of the road for businesses.
On Feb. 4, the DFPI published an Invitation for Comment asking stakeholders to provide input on regulations to implement the new law. The CCFPL provides broad authority to the DFPI to establish regulations that protect Californians and provide clear rules of the road for businesses.
The Invitation for Comment requests stakeholder input on various concepts including which industries should be required to register with the DFPI first, industry rules for complaint handling and response, and identifying unfair, deceptive, and abusive acts and practices for consumer and commercial transactions.
Stakeholders can find a copy of the Invitation for Comments here. The deadline to submit comments is March 8.
NOTE: To ensure you receive future notices about the CCFPL rulemaking, please visit our website at www.dfpi.ca.gov and select the "Subscribe" button at the bottom of the page. After logging in to our subscription system, you should confirm that you have checked the California Consumer Financial Protection Law Regulations list under the Regulations category.

Some Escrow Reports Due February 15
Each escrow agent licensee is required to submit to the Commissioner of the DFPI an annual report prepared by an independent certified public accountant or an independent public accountant (Financial Code section 17406) within 105 days after the close of the escrow agent's fiscal year. The annual report includes audited financial statements and required supplemental information.
If your fiscal year ended on Oct. 31, 2020, your annual report is due Feb. 15, 2021. Please have your CPA email your report to ESCAnnualReportFiling@dfpi.ca.gov by Feb. 15 using a secured encrypted delivery system. The use of a secured dropbox is also acceptable. If your CPA is unable to submit the annual report electronically, it can be mailed to Sultanna Wan, Senior Financial Institutions Examiner, Escrow Law, Department of Financial Protection and Innovation, 320 West Fourth Street, Suite 750, Los Angeles, CA 90013.
Penalties for failure to file the annual report by the due date or to include required information are $100 per day for the first five days a report is late and $500 per day thereafter (Financial Code section 17408). Failure to file a report or to include any required information may also result in the suspension or revocation of an escrow agent's license and/or prompt an immediate examination (Financial Code section 17602.5).
For questions about the annual reports, call Sultanna Wan at (213) 576-7647.
2020 Escrow Annual Liability Report Due February 15
The 2020 Escrow Annual Liability Report forms are now available on the DFPI website portal. The report must be filed electronically through the DFPI portal no later than Feb. 15, 2021.
All escrow agents licensed prior to Jan. 1, 2021 must file the report, even if no business was conducted.
In addition to the escrow liability figures for Escrow Agents Fidelity Corporation (EAFC) covered and non-covered transactions, licensees will be required to input information regarding their surety bonds, and any additional fidelity bonds that insure the non-EAFC covered transactions.
It is recommended that licensees immediately start gathering the data to ensure they can file their 2020 escrow liability report in a timely manner. Failure to file by the deadline may result in penalty assessments, and failure to file this report constitutes grounds for license revocation.
Questions regarding liability report filing may be emailed to escrow.inquiries@dfpi.ca.gov.

CRMLA Annual Reports Due March 1
Licensees under the California Residential Mortgage Lending Act (CRMLA) must file their 2020 annual report electronically by March 1.
A notice about the CRMLA annual report filing was sent to each licensee's designated email address. The annual report must be completed by signing into the DFPI self-service portal.
All CRMLA licensees must file the report by March 1. No extensions will be granted. Missing the deadline may result in penalty assessments. Failure to file constitutes grounds for license revocation.
Email any questions to CRMLA.Licensing@dfpi.ca.gov.

CFL Annual Reports for Calendar Year 2020 Due March 15
Annual reports for calendar year 2020 for licensees engaged in business under the California Financing Law (CFL), the Property Assessed Clean Energy (PACE) Financing Program, and the Responsible Small Dollar Loan (RSDL) pilot program must be submitted to the Department of Financial Protection and Innovation no later than March 15, as required under Financial Code section 22159(a).
Licensees must log in to the self-service portal at the DFPI website in order to complete the report.

CDDTL Annual Report and Industry Survey Due March 15
All California Deferred Deposit Transaction Law (CDDTL) licensees must submit a 2020 Annual Report and Industry Survey to the DFPI by March 15.
The Annual Report and Industry Survey must be completed online through the DFPI self-service portal. To prepare and submit the required reports, all CDDTL licensees are required to have a registered DFPI portal account.
The Annual Report and Industry Survey are required by California Financial Code sections 23026 and 23015. If you have questions, or need clarification on the instructions, please email RespondToCDDTL@dfpi.ca.gov.

Student Loan Servicing Annual Reports Due March 15
Pursuant to Financial Code section 28146(a) of the Student Loan Servicing Act, student loan servicers are required to file an annual report with the Commissioner of Financial Protection and Innovation by March 15.
Annual reports must be completed on the DFPI's website via your self-service portal account labeled Student Loan Servicing Annual Report under the "Your Reports" section. Paper or mailed submissions will not be accepted. The Commissioner may impose a financial penalty if a licensee fails to submit a report on time.
Licensees with questions about the Student Loan Servicing report should send an email to studentloanservicing@dfpi.ca.gov.

Holden Act Reports Due March 31
Mortgage lending licensees must file their Residential Mortgage Loan Report for calendar year 2020 (Holden Act Report) no later than March 31.
The Holden Act Report must be filed by all State-licensed residential mortgage lenders that do not report the data to a federal or State regulatory agency as provided by the Home Mortgage Disclosure Act of 1975.
Licensees should consult with their internal compliance officers regarding whether they are required to file the report. Instructions and reporting forms may be found at the DFPI website here.
Completed reports may be scanned and emailed on or before Mar. 31 to Holden.Inquiries@dfpi.ca.gov. Information regarding the report may be obtained by calling (866) 275-2677.

Commissioner Issues Broker-Dealer/ Investment Adviser Program Report
The DFPI has posted the 2021 Report on the Broker-Dealer/Investment Adviser Program as required by the Budget Act of 2014. The report is due to the Legislature and Department of Finance by January 10 of each year.
The report includes information on the number of positions authorized and filled, the number and share of licensees examined, outcomes of examinations, and estimated staffing levels needed to meet statutorily-required examination cycles.

New Contact Information for the DFPI San Diego Office
The DFPI has relocated the San Diego offices to a new, single location. Please save the following address:
Department of Financial Protection and Innovation
(Formerly "Department of Business Oversight")
1455 Frazee Road, Suite 315
San Diego, CA 92108
(619) 610-2093
---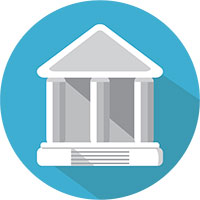 LICENSEE ACTIVITY
---
Commercial Bank Activity
Sale of Partial Business Unit
First Choice Bank to sell the banking business of the Rowland Heights branch office to Golden Bank, National Association
Effected: 1/29/21
Foreign (Other State) Bank Activity
New Office
Pinnacle Bank (Nashville, TN)
500 N Brand Boulevard, Glendale, Los Angeles County (Facility – Insured Bank)
3333 Michelson Drive, Irvine, Orange County (Facility – Insured Bank)
401 West A Street, San Diego, San Diego County (Facility – Insured Bank)
Address to be determined, City and County of San Francisco (Facility – Insured Bank)
Withdrawn: 11/24/20
Relocation of Office
State Street Global Advisors Trust Company
From 255 California Street, San Francisco, to 42 Discovery, Irvine, Orange County (Facility – Uninsured Trust Company)
Effected: 1/1/21
Credit Union Activity
Change of Name
1st United Services Credit Union, to change its name to 1st United Credit Union
Approved: 1/6/21
Money Transmitter Activity
New Money Transmitter
Airwallex US, LLC
Opened: 1/15/21
eMoola Inc.
Opened: 1/15/21
Utopa America Inc.
Approved: 1/25/21
Acquisition of Control
Mirasol Parent, LLC, to acquire control of RealPage Payments Services LLC
Filed: 1/28/21
Last updated: Mar 21, 2022 @ 4:39 pm