---
Monthly Bulletin – May 2021
Volume 8, Number 10
Christina Tetreault To Lead of DFPI Office of Financial Technology Innovation
Christina Tetreault has been selected to build out and lead the DFPI Office of Financial Technology and Innovation (OFTI). The OFTI was established with the passage of the California Consumer Financial Protection Law (CCFPL) last year. She begins on May 17 and will be based in the San Francisco office.
She will work with entrepreneurs and licensees alike to encourage the creation of innovative and responsible financial products and services. The office will act as a resource to licensees; direct specialized market research and identify emerging data trends to forecast potential risk and new strategic opportunities.
Christina will join the DFPI after most recently serving as Manager of Financial Policy for Consumer Reports (CR). Christina is an attorney whose expertise in emerging financial technologies and financial data use will play a critical role in the creation of this office. At CR, Christina was responsible for Consumer Reports' day-to-day policy efforts to realize a fair and just financial services marketplace.
Christina is also a member of the Advisory Committee on Economic Inclusion for the Federal Deposit Insurance Corporation (FDIC). The Committee provides the FDIC with advice and recommendations on important initiatives focused on expanding access to banking services by underserved populations.
"I'm thrilled to join the DFPI to serve Californians, carry on our state's leadership role in innovation, and join the flow of incredible work that Department staff have done and now are doing as the DFPI takes shape," said Christina. "My highest priority for my office is to let people know that the OFTI is open and eager to meet. I plan to establish office hours, and otherwise spread the word that DFPI is the first place entrepreneurs should go if they want to operate a responsible and innovative financial business in California."
Brian Gould Selected as New DFPI Office of the Ombuds
As of May 3, Brian Gould is the new Ombuds for the Department of Financial Protection and Innovation (DFPI).
Brian has a record in strategic planning and launching new programs within state government, most recently working at CalSavers in the Office of State Treasurer, where he worked with stakeholders from across the state to institute the program.
The DFPI has a long and successful history of receiving and responding to consumer complaints. The office will handle complaints from constituents that have gone through the normal channels and provide an alternative, neutral review of the issues. He may also offer recommendations for business process improvement.
Brian will work over the next few months to stand up the Office of the Ombuds. He will be based in the DFPI Sacramento office.
DFPI Releases Report on Diversity in State Banking
The DFPI has released a Survey on Diversity in State Banking that was issued to all state-chartered banks and credit unions in October 2020. The DFPI released the report as part of its inaugural Economic Equity Conference on April 21, drawing more than 450 banking executives and senior regulators from across the state
The report includes the aggregated, anonymized data voluntarily submitted by 80 of 233 banks and credit unions that responded to the survey, reflecting a 34 percent response rate.
Key Findings from the Report:
Responding financial institutions reported collecting employee and board member data on the following:

60 percent collect ethnic and/or gender data.
roughly 40 percent inquire about veteran/disability status.
about 15 percent ask about "other" categories, including marital status and age.
only 3 percent collect data on sexual orientation.

Approximately half of responding financial institutions mandate diversity education or training for employees while only 23 percent require diversity training for board members.
About 40 percent of financial institutions have board-approved diversity, equity, and inclusion goals, with purposeful recruiting being the most common.
One-third of financial institutions track diversity, equity, and inclusion efforts, with reliance on self-assessment tools being the most common.
Over 75 percent of survey respondents would like the DFPI to support diversity, equity, and inclusion efforts by providing education and training to licensees.
Top items that DFPI licensees should pursue in this area:
Business strategies should incorporate diversity goals and promote equitable practices.
Leadership can better model support for equity goals by expecting executives and corporate board members, as well as employees, to participate in diversity training and education.
More financial institutions could benefit from use of self-assessment tools, like internal audits.
Licensees would like the DFPI to continue to provide education and training to support their diversity, equity and inclusion efforts.

Some Escrow Reports Due May 17
Each escrow agent licensee is required to submit to the Commissioner of the DFPI an annual report prepared by an independent certified public accountant or an independent public accountant (Financial Code section 17406) within 105 days after the close of the escrow agent's fiscal year. The annual report includes audited financial statements and required supplemental information.
If your fiscal year ended on Jan. 31, 2021, your annual report is due May 17, 2021. Please have your CPA email your report to ESCAnnualReportFiling@dfpi.ca.gov by May 17 using a secured encrypted delivery system. The use of a secured dropbox is also acceptable. If your CPA is unable to submit the annual report electronically, it can be mailed to Sultanna Wan, Senior Financial Institutions Examiner, Escrow Law, Department of Financial Protection and Innovation, 320 West Fourth Street, Suite 750, Los Angeles, CA 90013.
Penalties for failure to file the annual report by the due date or to include required information are $100 per day for the first five days a report is late and $500 per day thereafter (Financial Code section 17408). Failure to file a report or to include any required information may also result in the suspension or revocation of an escrow agent's license and/or prompt an immediate examination (Financial Code section 17602.5).
For questions about the annual reports, call Sultanna Wan at (213) 576-7647.

Debt Collection Regulation: Proposed License Application and Requirements
The DFPI has filed a Notice of Proposed Rulemaking with the Office of Administrative Law regarding licensing requirements for debt collectors. The DFPI Commissioner is proposing adding several sections to subchapter 11.3 of title 10 of the California Code of Regulations to adopt the license application and requirements to obtain a debt collection license under the Debt Collection Licensing Act (Cal. Fin. Code, § 100000, et seq.).
A copy of the Notice, Initial Statement of Reasons, and proposed Text can be found at the DFPI website here.
The 45-day public comment period ends on June 8, 2021. Comments may be e-mailed to: regulations@dfpi.ca.gov or mailed to: Department of Financial Protection and Innovation, Attn: Sandra Sandoval, 300 S. Spring Street, Suite 15513, Los Angeles, California 90013.

New DFPI Debt Collection Advisory Committee
The DFPI has formed a seven-member debt collection advisory committee to provide critical feedback to the Department as it stands up its debt collection licensing program. The diverse group includes a consumer advocate and representatives from the debt collection, debt-buying, third-party collection, and collection law industries.
The committee members represent a cross-section of interested candidates; five are industry representatives, one is a consumer advocate, and one is a law and economics professor who studies the industry:
Elizabeth Gonzalez, Public Law Center
Scott Hyman, Severson & Werson
Mark Naiman, Absolute Resolutions Corporation
Cindy Yaklin, States Recovery Systems Inc.
Tamar Yudenfreund, Midland Credit Management
Ohad Samet, TrueAccord Corporation
Prasad Krishnamurthy, UC Berkeley School of Law
The committee members were appointed by Commissioner Alvarez for two-year terms pursuant to Financial Code Section 100025 adopted by passage the Debt Collection Licensing Act (DCLA). The committee is slated to host its inaugural meeting on July 28, 2021 and is expected to meet twice per year or as needed.
The DCLA was enacted in 2020 by passage of SB 908. The DCLA protects California consumers and provides the DFPI with licensing and examination authority over debt collectors, including debt buyers, operating in California.

DFPI to Host Free Military and Veterans Financial Education and Resources Webinar
In honor of National Military Appreciation Month, the DFPI is hosting its first Military and Veterans Financial Education and Resources webinar on May 26, at 11 am.
In partnership with the U.S. Department of Veteran Affairs (VA), CalVet, and the Sacramento County Veteran's Service Office, this webinar will provide financial education, information, and other resources available to all California military service members and veterans. 
To learn more, share and register for this free webinar, please visit the DFPI's official webpage at https://dfpi.ca.gov/military-vets-fin-resource2021.

Vaccination Initiative to Help End the Pandemic
The DFPI is helping to promote and encouraging others to join the "California Department of Public Health. The initiative promotes critical and accurate information about the COVID-19 vaccine to all 58 California counties, stressing its availability, safety, effectiveness, and the fact that it is free.
How can you help the Vaccinate All 58 Campaign?
Make an appointment either using MyTurn.ca.gov or your county's public health department website. Appointments may vary depending on local jurisdiction/county.
Spread the word on accessibility. My Turn is also accessible via a toll-free hotline: 1-833-422-4255. Operators speak English and Spanish, with the ability to add a third-party translator for another 250+ languages.
Educate yourself, your friends, and your community about the COVID-19 vaccines. More information is available by visiting https://www.VaccinateAll58.com.
CSBS Proposes Licensing Process for Modernized NMLS
The Conference of State Bank Supervisors (CSBS) is seeking input from Nationwide Multistate Licensing System & Registry (NMLS) industry users on proposed requirements that will drive a standardized approach to the licensing process in the modernized NMLS. Public comments will be accepted until May 31, 2021 and will be published here.
Establishing a standardized licensing approach based on uniform requirements across all state nonbank financial regulatory agencies is one of CSBS's Networked Supervision priorities. The new NMLS will be more automated, data-driven, and user-friendly for applicants, licensees and regulators.
Key components of the proposal include:
A three-part licensing framework that distinguishes requirements as core, business-specific, and license-specific, with the goal of creating uniform license requirements and reducing variations among state agencies as much as possible.
A listing and description of each core requirement as it applies to companies and individual licensees.
An overview of the identity verification process users will complete when creating an account in the new NMLS
The money services businesses (MSB) industry will be the first industry to transition to the modernized NMLS, with implementation expected to occur in 2022.
In addition to the MSB industry, currently NMLS is used to manage licensing for the mortgage, debt, and consumer finance industries. Both state and federal use of NMLS for mortgage loan originators was mandated by the Secure and Fair Enforcement for Mortgage Licensing Act of 2008 (SAFE Act) following the 2008 financial crisis.
The full proposal is available here on the Proposals for Comment page of the NMLS Resource Center.
---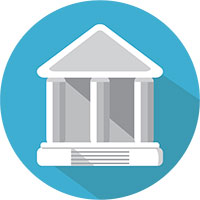 LICENSEE ACTIVITY
---
Commercial Bank Activity
Purchase of Partial Business Unit
Pacific Western Bank, to acquire certain assets of and assume certain liabilities of MUFG Union Bank, N.A.'s, Homeowners Association Services Division
Filed: 4/19/21
Application for Trust Powers
Silicon Valley Bank
3003 Tasman Drive, Santa Clara, Santa Clara County
Filed: 4/19/21
Premium Finance Company Activity
New Premium Finance Company
Fintruss CA Corp.
660 Newport Center Drive, Newport Beach, Orange County
Filed: 4/28/21
Integrated Premium Funding Corp
1811 Aston Avenue, Carlsbad, San Diego County
Filed: 4/07/21
Voluntary Surrender of License
Granite Premium Finance, Inc.
Effected: 4/13/21
Trust Company Activity
New Trust Company
Sunstone Trust Company
1 World Trade Center, Long Beach, Los Angeles County
Approved: 4/01/21

Foreign (Other Nation) Bank Activity
Discontinuance of Office
Krung Thai Bank Public Company Limited
707 Wilshire Boulevard, Los Angeles, Los Angeles County (Depository Agency)
Filed: 4/07/21

Foreign (Other State) Bank Activity
New Facility
PINNACLE BANK (Nashville, TN)
3333 Michelson Drive, Irvine, Orange County (Facility – Insured Bank)
No Objection: 4/05/21

Credit Union Activity
Change of Name
1st United Services Credit Union, to change its name to 1st United Credit Union
Effected: 3/01/21
Money Transmitter Activity
New Money Transmitter
AllPaid, Inc. dba GovPayNet
Opened: 4/30/21
Robinhood Money, LLC
Filed: 4/09/21
Acquisition of Control
PNC Financial Services Group, Inc., to acquire control of BBVA Transfer Services, Inc.
Filed: 4/08/21
Priority Holdings, LLC, to acquire control of Finxera, Inc.
Filed: 4/06/21
Voluntary Surrender of License
Adyen, Inc.
Effected: 4/14/21
Change of Name
Trans-Fast Remittance, Inc., to change its name to Mastercard Transaction Services (California) Inc.
Effected: 4/13/21
Last updated: Jan 15, 2022 @ 5:22 am