---
Monthly Bulletin – June 2021
Volume 8, Number 11
DFPI Commissioner Manuel P. Alvarez Announces Departure
Department of Financial Protection and Innovation (DFPI) Commissioner Manuel P. Alvarez announced that June 18 will be his last day as Commissioner. The Governor's Office will appoint the next Commissioner. In the interim, Chief Deputy Commissioner Chris Shultz will serve as Acting Commissioner. Shultz has been with DFPI for more than a year and a half, acting as second in command at the Department. He also served as Acting Director at the Department of Consumer Affairs.
Department leadership remains committed to a smooth transition to new leadership and continuing to work with stakeholders to create a national model for consumer protection, and the regulation of emerging financial activities.
When he accepted the charge to lead the California DFPI, Commissioner Alvarez had hoped to do several things: seed a conversation about consumer protection and responsible innovation as complimentary objectives and push the department and licensees to recognize diversity and inclusion as necessary ingredients for a healthy future. There has been much progress toward that work. Today, Commissioner Alvarez is evaluating where his skills and expertise may be needed next. He said he will continue seeking opportunities to promote responsible innovation by diverse and inclusive teams striving to solve hard problems.
"I am so proud of the work that the DFPI has been able to accomplish and am confident that the Department's momentum to champion consumers, responsible innovation, and diversity will continue," Commissioner Alvarez said. "Today, the DFPI is better positioned to regulate emerging financial products and encourage licensees to embrace diversity and equity work that ensures an inclusive economic recovery in California."
Commissioner Alvarez added that he is grateful for his time serving Californians and is proud of the diverse leadership that will help lead the Department during one of its most exciting expansions.
Sheila Oliver Selected as Deputy Commissioner of Mortgage Lending Program
On May 24, Sheila Oliver joined the Department of Financial Protection and Innovation (DFPI) as Deputy Commissioner for the Mortgage Lending program.
Sheila most recently served as Vice President and UDAAP Compliance Officer for City National Bank in Los Angeles. In that role, she managed enterprise Fair Lending and compliance with unfair, deceptive, or abusive acts or practices (UDAAP) to ensure adherence to applicable federal laws, regulatory agency requirements, and examination procedures. Prior to City National Bank, Sheila served over the course of more than ten years in a similar capacity at CTBC Bank, Citibank, Bank of America, Union Bank and Countrywide Bank. She also has past experience at the Federal Deposit Insurance Corporation (FDIC) as a compliance examiner. Sheila has a B.S. degree and MBA from Pepperdine University.
Sheila said recently she is excited to join the DFPI team because of the focus on consumer awareness, adding "throughout my career, my background has been around consumer protection and fairness."
"The DFPI is built on preventing harm to consumers and enforcing fair lending practices relative to business services engaged in honest practices," Sheila added. She will report to Senior Deputy Commissioner Ed Gill who notes, "it is our goal to ensure that the DFPI facilitate and develops a program to keep Californians safe and remain in their trusted environment(s)." Sheila will be based in Los Angeles at the Serra Building.

Some Escrow Reports Due June 14
Each escrow agent licensee is required to submit to the Commissioner of the DFPI an annual report prepared by an independent certified public accountant or an independent public accountant (Financial Code section 17406) within 105 days after the close of the escrow agent's fiscal year. The annual report includes audited financial statements and required supplemental information.
If your fiscal year ended on Feb. 28, 2021, your annual report is due June 14, 2021. Please have your CPA email your report to ESCAnnualReportFiling@dfpi.ca.gov by June 14 using a secured encrypted delivery system. The use of a secured dropbox is also acceptable. If your CPA is unable to submit the annual report electronically, it can be mailed to Sultanna Wan, Senior Financial Institutions Examiner, Escrow Law, Department of Financial Protection and Innovation, 320 West Fourth Street, Suite 750, Los Angeles, CA 90013.
Penalties for failure to file the annual report by the due date or to include required information are $100 per day for the first five days a report is late and $500 per day thereafter (Financial Code section 17408). Failure to file a report or to include any required information may also result in the suspension or revocation of an escrow agent's license and/or prompt an immediate examination (Financial Code section 17602.5).
For questions about the annual reports, call Sultanna Wan at (213) 576-7647.

Three Openings on Escrow Advisory Committee
Licensed escrow agents and attorneys with escrow clients are encouraged to apply for three openings on the DFPI Escrow Advisory Committee.
The Committee consists of 11 members, including the Commissioner or the Commissioner's designee. The Commissioner appoints the members, other than those representing the Escrow Institute of California and Escrow Agents' Fidelity Corporation. The Committee was established in Financial Code section 17214 to help the Commissioner carry out his duties under the Escrow Law.
Appointed members serve for two years without compensation or reimbursement for expenses. The committee meets quarterly at the DFPI's 4th Street, Los Angeles office, or telephonically.
The vacancies are for representatives from a medium-size escrow company, an escrow company that has a business specialization, and an attorney who has escrow agent clients.
Qualifying business specialization examples include but are not limited to joint control companies, companies that specialize in business bulk sale transfers, and internet escrow companies. Managers or corporate officers of independent escrow companies are eligible to serve on the committee.
Licensed escrow agents and attorneys who qualify for one of the above positions are encouraged to apply by sending an email or letter of qualifications and/or resume to Paul Liang at the Department of Financial Protection and Innovation, 320 West 4th Street, Suite 750, Los Angeles, CA 90013. The application deadline is July 21, 2021.
Questions should be directed to Paul.Liang@dfpi.ca.gov or (213) 576-7535.

Reminder to Debt Collectors: Apply for a License by Dec. 31
In September 2020 the California legislature passed SB 908, the Debt Collection Licensing Act (DCLA), requiring any person engaged in the business of debt collection in the state of California to be licensed by the Department. Under the DCLA, debt collectors must submit an application on or before Friday, Dec. 31, 2021, in order to continue operating in 2022, pending approval or denial of the application (Fin. Code § 100000.5(c)). Failure to submit an application by the deadline of Dec. 31, 2021, would preclude a debt collector from operating until the issuance of a license (Fin. Code §§ 100000.5, 100001(a)).
Starting on Jan. 1, 2022, the DFPI will begin regulating and overseeing the debt collection industry in California pursuant to the DCLA and California Consumer Financial Protection Law (CCFPL) (Fin. Code § 90000 et seq.).
The application is expected to be available on the Nationwide Multistate Licensing System & Registry (NMLS) beginning Sept. 1. To learn more, visit our Frequently Asked Questions (FAQs).

COVID-19 Guidance as of June 15 Reopening
California is preparing to get back to normal after more than a year under pandemic-related restrictions. On June 15, capacity and distancing restrictions will be lifted for most businesses and activities. Large-scale indoor events will continue to have vaccination or negative-test requirements for attendees through at least October 1.
When California fully reopens the economy, the state will move beyond the Blueprint for a Safer Economy. Beginning June 15, all sectors listed in the current Blueprint Activities and Business Tiers Chart may return to usual operations (with the limited exceptions noted for "Mega Events") based on general public health recommendations.
Every business needs to support a safe, clean, and low-risk environment. If you own or manage a business, find the guidance for your industry and follow it to protect your workers and customers.
All financial service providers must maintain compliance with California's workplace standards, the COVID-19 Prevention Emergency Temporary Standards. Businesses must comply with these standards, which include current public health guidelines.
Find more details in the Frequently Asked Questions about the COVID-19 Prevention ETS. Visit saferatwork.ca.gov to learn more about COVID-19 workplace requirements.
Vax for the Win: California's Vaccine Incentive Program
In a push to get Californians vaccinated ahead of the June 15 re-opening, the Governor has announced an historic incentive program!
$50 cards – The first 2 million Californians (as of May 27) to start and complete their COVID-19 vaccination will receive a prepaid virtual card or grocery gift card from Kroger or Albertsons.
$50,000 Fridays – 30 winners in total will be selected for the cash prize drawings on June 4 and June 11, to each receive $50,000.
$15 million in prizes – On June 15, ten lucky Californians will win $1.5 million each – for a grand total of $15 million in cash prizes.
For more details, go to covid19.ca.gov/vax-for-the-win/. As of May 13, vaccination appointments for individuals aged 12+ can be made by visiting myturn.ca.gov. The consent of a parent or legal guardian may be needed for those between the ages of 12 and 17 to receive a vaccination. Visit Vaccinate All 58 to learn more about the safe and effective vaccines available.

Building Black Wealth Initiative
In partnership with the DFPI, the California Housing Finance Agency (CalHFA) has launched Building Black Wealth, an initiative with a goal of increasing Black homeownership in our state.
Since 1975, CalHFA has been providing homeownership solutions for Californians as the state's affordable housing lender. But as of 2019, just 41% of Black families in California owned their home, which is no higher than it was in the 1960s before housing discrimination was illegal.
CalHFA's Building Black Wealth initiative aims to address this issue through education and connection to resources that include down payment assistance, housing counseling, and access to the DFPI's housing resources. The initiative includes support from the National Association for the Advancement of Colored People (NAACP), the California Association of Realtors (CAR), the California Legislative Black Caucus (CLCB) and others.
The educational component is highlighted by two videos series. The "Did You Know" video documents the history of housing injustice, including redlining and predatory lending practices that led to the low rates of Black Homeownership. The "Tips to Black Homeownership" video series will assist first-time homebuyers on their homeownership journey. It covers topics such as credit score and what documents are needed to get started. These videos and others are available at the Building Black Wealth website.

Updating the NCUA Examiners Guide
The DFPI recently participated in the National Examination Committee (NEC) of the National Credit Union Administration (NCUA). The results of the NEC's work will ultimately be in the Examiners Guide, a resource for use in the supervision of credit unions. The guide is specifically addressed to examiners, and assists in the scoping process, on- and off-site supervision contacts, and more.
The DFPI's contributions were focused on the Credit Union Operations chapter, specifically Cash Operations. The effort included reimagining the exam procedures into a new format, removing references to the Automated Integrated Regulatory Examination System (AIRES), and appropriately addressing "should" vs. "must" in the content.
The work of the NCUA NEC is critical to the development of guidance for examiners which contributes greatly to the overall safety and soundness of the credit union system.

CSBS Proposed Nationwide MSB License Requirements
In May, the Conference of State Bank Supervisors (CSBS) announced it is seeking public comment on proposed nationwide licensing requirements for money service businesses (MSBs). The proposed structure is based on a single set of nationwide requirements reviewed by a lead state agency. Any remaining state-specific requirements would be limited to items not covered by the national standards.
These new requirements will significantly streamline the licensing process as part of state regulators' efforts to increase uniformity in state regulation through a strategy known as Networked Supervision.
Key aspects of the proposal include:
An overview of MSB business-specific requirements and how they apply to companies, key individuals (formerly referred to as control persons) and business locations
Proposed changes to the license application process for the MSB industry
The uniform national standards for MSBs include both core requirements for all applicants in all industries and the MSB industry-specific requirements included in this proposal. The full proposal is available here and at https://nationwidelicensingsystem.org.
Public comments will be accepted at comments@csbs.org until July 23, and will be published at https://nationwidelicensingsystem.org. The final nationwide requirements will be built into the modernized Nationwide Multistate Licensing System (NMLS).
The nationwide proposal builds on the Multistate MSB Licensing Agreement, which currently includes 29 states. As of the end of April, 49 state agencies were using NMLS to manage MSB licenses for over 2,800 companies. MSB activities include electronic money transmission, check cashing, bill paying and more.
---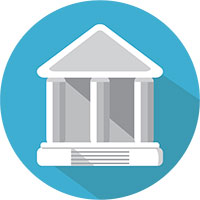 LICENSEE ACTIVITY
---
Commercial Bank Activity
Merger
American River Bank, Sacramento, to merge with and into Bank of Marin, Novato
Filed: 5/17/21
Bank of Feather River, Yuba City, to merge with and into Plumas Bank, Quincy
Approved: 5/11/21
Boston Private Bank & Trust Company, Boston, Massachusetts, to merge with and into Silicon Valley Bank, Santa Clara, California
Approved: 5/21/21
Ohana Pacific Bank, Honolulu, Hawaii, to merge with and into Commonwealth Business Bank, Los Angeles, California
Approved: 5/04/21
Acquisition of Control
Friendly Hills Bancorp, to acquire control of Friendly Hills Bank
Filed: 5/26/21
Approved: 5/28/21
Stephen Fleming and Scott Nichols, co-Trustees of the Jon S. Kelly Marital Trust, to acquire control of River City Bank
Approved: 5/03/21
Purchase of Partial Business Unit
Friendly Hills Bank, to acquire the banking business of three branch offices of Bank of Southern California, N.A.
Filed: 5/26/21
Pacific Western Bank, to acquire certain assets of and assume certain liabilities of MUFG Union Bank, N.A.'s, Homeowners Association Services Division
Approved: 5/12/21
Application for Trust Powers
Silicon Valley Bank
3003 Tasman Drive, Santa Clara
Approved: 5/21/21
Foreign (Other Nation) Bank Activity
Discontinuance of Office
Krung Thai Bank Public Company Limited
707 Wilshire Boulevard, Los Angeles, (Depository Agency)
Approved: 5/12/21
Discontinued: 5/31/21
Credit Union Activity
Merger
Chabot Federal Credit Union, Dublin, to merge with and into University Credit Union, Los Angeles
Filed: 5/20/21
Financial Center Credit Union, Stockton, to merge with and into Valley Strong Credit Union, Bakersfield
Filed: 5/26/21
Change of Name
Siskiyou Central Credit Union, to change its name to Siskiyou Credit Union
Filed: 4/21/21
Approved: 5/07/21
Money Transmitter Activity
New Money Transmitter
Mezu (NA), Inc.
Opened: 5/28/21
Tango Card, Inc.
Filed: 5/21/21
TapTap Send Payments Co.
Filed: 5/11/21
Utopa America Inc.
Opened: 5/07/21
Acquisition of Control
Paysafe Group Holdings II Limited, to acquire control of Skrill USA, Inc.
Filed: 5/24/21
Priority Holdings, LLC, to acquire control of Finxera, Inc.
Approved: 5/20/21
Remil R. Medina, to acquire control of Lucky Money, Inc.
Filed: 5/24/21
Last updated: Sep 16, 2021 @ 12:35 pm