---
Monthly Bulletin – August 2021
Volume 9, Number 1
Melinda Lee Promoted to Deputy Commissioner for Debt Collector Licensing Division
Melinda Lee has been promoted to Deputy Commissioner of the Debt Collector Licensing division of the California Department of Financial Protection and Innovation (DFPI). Melinda was formerly Financial Institutions Manager for Student Loan Servicers.
Melinda started with the department as a Bank Examiner when it was the State Banking Department in 1992 and was later promoted to Examination Manger and Bank Secrecy Act subject matter expert. She took on the role of organizing training for the banking program and has worked on the bank examiner training team for the Conference of State Bank Supervisors (CSBS). Melinda was key in setting up DFPI's Student Loan Servicing program before accepting this promotion as of Aug. 9.
DFPI Debt Collector Licensing
On July 28, Acting Commissioner Christopher S. Shultz and Senior Deputy Commissioner Suzanne Martindale convened the first meeting of the Debt Collector Advisory committee. Committee members were appointed for two-year terms pursuant to Fin. Code § 100025 adopted by passage the Debt Collection Licensing Act (DCLA). Meetings are open to the public and notices for future meetings will be sent via GovDelivery.
All debt collectors must submit an application for registration on or before Friday, Dec. 31, 2021, to continue operating in 2022, pending approval or denial of the application (Fin. Code § 100000.5(c)). Failure to submit an application by the Dec. deadline would preclude a debt collector from operating until the issuance of a license (Fin. Code §§ 100000.5, 100001(a)).
The application is expected to be available on the Nationwide Multistate Licensing System & Registry (NMLS) beginning Sept. 1. For more information, we encourage debt collectors to visit the Debt Collectors FAQ. To avoid missing important updates, you are strongly encouraged to check the DFPI website periodically and subscribe to the DFPI's email subscription service.

2020 Annual Report for California Payday Lending
The 2020 Annual Report of Payday Lending Activity Under the California Deferred Deposit Transaction Law has been published. A press release was issued highlighting key points in the report, including that California's payday lenders made fewer than 6.1 million loans in 2020, representing a 40 percent decline in loans from 2019 and a 30 percent decline in customers compared to 2019. The information contained in this report was provided by licensees for the calendar year ended Dec. 31, 2020.

Upcoming IT System Survey for Banks, Credit Unions, and Trust Companies
The Department of Financial Protection and Innovation is preparing to send out its biennial IT survey to all banks, including foreign banking organizations, credit unions, and trust companies. The survey will be emailed on Aug. 24 to each institutions' designated email address in accordance with Fin. Code § 331.5. Please take a moment to ensure that an appropriate email address is on file, and that the mailbox is monitored regularly.
The email will contain a secure link to your individual institutions survey. The electronic 2021 IT Systems Survey is designed to help the DFPI assess the level of each licensee's IT risk, allocate resources, and prepare for examinations.
Licensees are required to submit the survey pursuant to Fin. Code § 455. Responses are kept confidential and used only in the examination process.
The survey will be sent out on Aug. 24 and will be due back by Sept. 28. If you have questions please contact:

Examination Feedback Survey
Conducting examinations at financial institutions and financial service providers is one of the core processes at the DFPI. Since 2013, the department has sent out post examination satisfaction surveys to help improve the examination process.
As part of this year's strategic planning activities, the survey has been re-designed: streamlined the questions; grouped questions based on the three parts of an examination (pre-examination, examination, and the Report of Examination); and merged the two separate surveys for the financial institutions and corporations (financial service providers) into one form, called the Examination Feedback Survey. Defining core process standards was Goal 1 of the Department's 2016-2019 Strategic Plan.

Some Escrow Reports Due Aug. 13
Each escrow agent licensee is required to submit to the Commissioner of the DFPI an annual report prepared by an independent certified public accountant or an independent public accountant (Fin. Code § 17406) within 105 days after the close of the escrow agent's fiscal year. The annual report includes audited financial statements and required supplemental information.
If your fiscal year ended on April 30, 2021, your annual report is due Aug. 13, 2021. Please have your CPA email your report to ESCAnnualReportFiling@dfpi.ca.gov by Aug. 13 using a secured encrypted delivery system. The use of a secured dropbox is also acceptable. If your CPA is unable to submit the annual report electronically, it can be mailed to Sultanna Wan, Senior Financial Institutions Examiner, Escrow Law, Department of Financial Protection and Innovation, 320 West Fourth Street, Suite 750, Los Angeles, CA 90013.
Penalties for failure to file the annual report by the due date or to include required information are $100 per day for the first five days a report is late and $500 per day thereafter (Fin. Code § 17408). Failure to file a report or to include any required information may also result in the suspension or revocation of an escrow agent's license and/or prompt an immediate examination (Fin. Code § 17602.5).
For questions about the annual reports, call Sultanna Wan at (213) 576-7647.

DFPI to License First ISA Servicer Under Student Loan Servicing Act
On Aug. 5, the DFPI announced it had signed a landmark agreement with New York-based Meratas, Inc., a company that partners with educational institutions to offer students Income Share Agreements (ISA) to finance post-secondary education and training.
The agreement reflects the Department's decision to treat these private financing products as student loans for the purpose of the California Student Loan Servicing Act (SLSA). The move represents a significant first step toward providing greater oversight of the ISA industry.
The agreement between DFPI and Meratas is believed to be the first of its kind to subject an ISA servicer to state licensing and regulation. Regulating an ISA servicer under the SLSA better protects California students by ensuring the company submits to regular examinations and communicates honestly and fairly with borrowers, amongst many other protections.
ISAs are increasingly used by private, for-profit companies offering post-secondary education and nonprofit training programs. Under an ISA, a student agrees to repay a school a fixed percentage of the student's future gross income after graduation, but only if the student is employed and making above an agreed-upon amount.
Meratas voluntarily applied for a license in April of this year, which led to the agreement. The agreement provides that the Department will issue the company a conditional license under SLSA.
2020 Report on the California Residential Mortgage Loan Act
The DFPI has published the 2020 Annual Report of activity under the California Residential Mortgage Lending Act (CRMLA). The report provides detailed information on residential mortgage lending loans, rates, consumer complaints, foreclosures and other data elements for calendar year 2020. A press release was issued highlighting key points in the report, including a 68 percent drop in foreclosures and a doubling of mortgage loan originations over the previous year.
The report compiles data submitted to the DFPI by residential mortgage lenders and mortgage loan servicers licensed under the CRMLA. The licensees submitted the data pursuant to Fin. Code § 50307(a) requiring each residential mortgage lender or servicer licensee to file a report with the commissioner annually. The information contained in this report was provided by licensees for the calendar year ended Dec. 31, 2020.

Franchising Award for DFPI
On June 24, the DFPI received a Total Quality Franchising (TQF) Chairman Award from the American Association of Franchisees and Dealers (AAFD), a national trade association advocating for franchisees and independent dealers. The award was accepted by DFPI Assistant Chief Counsel Theresa Leets during the AAFD's annual Franchisee Leadership Summit. The award recognized the DFPI's work in ordering the BurgerIM Group food chain to pay millions of dollars in damages, fines, and restitution to more than a thousand injured franchisees for presale disclosure violations. This ruling set the groundwork for further franchisee protections from state agencies.

CSBS Releases Model State Regulations for Nonbank Mortgage Servicers
On July 26, the Conference of State Bank Supervisors (CSBS) released model state regulatory prudential standards for nonbank mortgage servicers.
By adopting the standards, states can provide a consistent framework that ensures covered nonbank servicers maintain the financial capacity to serve consumers and investors with heightened transparency, accountability and risk management standards.
The prudential standards were created to meet the regulatory demands of the fast-growing nonbank mortgage servicer market, which has grown from 6% to 60% of the government agency mortgage market in the past 10 years and at least 45% of the servicing market overall. Nonbank mortgage servicers currently administer roughly three-quarters of the servicing for loans in Ginnie Mae mortgage backed-securities, which are loans to veterans, first-time homebuyers and low-to-moderate income borrowers.
The prudential standards are one of eight priorities set for 2021 by state regulators to advance Networked Supervision, a strategy to streamline nonbank licensing and supervision and generate new data for risk analysis through expanded use of technology platforms.
---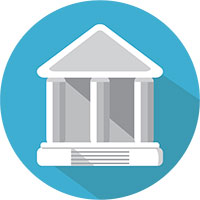 LICENSEE ACTIVITY
---
Commercial Bank Activity
Merger
American River Bank, Sacramento, to merge with and into Bank of Marin, Novato
Approved: 7/20/21
Bank of Feather River, Yuba City, to merge with and into Plumas Bank, Quincy
Effected: 7/01/21
Boston Private Bank & Trust Company, Boston, Massachusetts, to merge with and into Silicon Valley Bank, Santa Clara, California
Effected: 7/01/21
First Choice Bank, Cerritos, California, to merge with and into Enterprise Bank & Trust, Clayton, Missouri
Effected: 7/22/21
First Florida Integrity Bank, Naples, Florida, to merge with and into First Foundation Bank, Irvine, California
Filed: 7/28/21
Ohana Pacific Bank, Honolulu, Hawaii, to merge with and into Commonwealth Business Bank, Los Angeles, California
Effected: 7/13/21
Purchase of Partial Business Unit
Cathay Bank, to acquire the banking business of ten branch offices of HSBC Bank USA, National Association and additional loans and deposits associated with the West Coast mass market consumer and retail banking business
Filed: 7/9/21
Application for Trust Powers
Silicon Valley Bank
3003 Tasman Drive, Santa Clara, Santa Clara County
Effected: 7/01/21
Premium Finance Company Activity
New Premium Finance Company
Ultimate Premium Finance, INC.
411 W. Lambert Rd, Brea, Orange County
Approved: 7/28/21
Credit Union Activity
Merger
Federal Employees West Federal Credit Union, Los Angeles, to merge with and into Credit Union of Southern California, Anaheim
Approved: 4/30/21
Effected: 7/01/21
My Credit Union, Redwood City, to merge with and into San Francisco Federal Credit Union, San Francisco
Filed 7/28/21
Solano First Federal Credit Union, Fairfield, to merge with and into Valley Strong Credit Union, Bakersfield
Approved: 3/25/21
Effected: 7/01/21
Money Transmitter Activity
New Money Transmitter
CSG Forte Payments, Inc
Opened: 7/09/21
Wave Financial USA Inc.
Filed: 7/28/21
Acquisition of Control
Paysafe Group Holdings II Limited, to acquire control of Skrill USA, Inc.
Approved: 7/19/21
Voluntary Suspension of Operations
The Department of Financial Protection and Innovation (DFPI) has been notified that Moneydart Global Services Inc. has voluntarily suspended all money transmission operations in California effective Dec. 15, 2020, through Sept. 20, 2021. Consumers may contact Shanti Om Bade at 732-582-6416 ext. 132 or by e-mail at shantiom.bade@moneydart.com.
Last updated: Oct 13, 2021 @ 3:07 pm