---
Monthly Bulletin – October 2021
Volume 9, Number 3
Governor Signs Consumer Financial Protection Legislation
Gov. Gavin Newsom signed a package of consumer financial protection legislation earlier this month that will expand consumer rights and increase transparency, protecting Californians from scams and unscrupulous practices in automatic renewal subscriptions, debt settlement and collection practices, and other financial services.
AB 1405 by Assemblymember Buffy Wicks (D-Oakland) protects Californians from predatory debt settlement practices, ensuring providers disclose important information about the process to consumers. Under the legislation, customers who enroll in a debt settlement plan will have a three-day window to review the disclosures before the contract takes effect.
SB 531 by Senator Bob Wieckowski (D-Fremont) allows consumers to request verification that collectors have the authority to collect a debt and prohibits a creditor from selling a consumer debt unless notice has been provided to the debtor at least 30 days before selling the debt.
AB 390 by Assemblymember Marc Berman (D-Menlo Park) strengthens protections under California's Auto Renewal Law by ensuring that consumers can cancel automatic renewal and continuous service subscriptions online. The legislation also requires businesses to notify consumers before the expiration of a free trial or promotional price included as part of a subscription offer.
The Governor also signed into law AB 1177 on public banking options, AB 1221 on consumer warranties and service contracts disclosures, and AB 1320 on money transmission customer service.
DFPI to Host Free Veterans Day Resource Webinar
In honor of Veterans Day, the DFPI is hosting a virtual resource webinar with presenters from the U.S. Department of Veteran Affairs (VA), CalVet, and the Sacramento County Veteran's Service Office.
This free webinar, which will take place online on Nov. 11 at 11 am, will highlight the many resources, financial education, and other tools available to all California military service members and veterans.
If you work with veterans, we encourage you to help us promote the event in your newsletters, social media, or e-blasts!
To learn more, share and register for this free webinar, please visit the DFPI's official webpage at https://dfpi.ca.gov/veterans-day-resources-webinar-2021.

New Staff for DFPI Consumer Financial Protection Division and Office of Financial Technology Innovation
Adam Wright has joined the DFPI Office of Financial Technology Innovation (OFTI) and will help further the OFTI's mission to create a national model of consumer protection that fosters responsible innovation.
Prior to joining OFTI, Adam served for 8 years in the DFPI's Enforcement Division. In that role, Adam litigated administrative and civil cases, ran investigations, and advised the DFPI's licensing, examination, and executive teams on policy and strategy. Adam's enforcement practice concentrated in lending, FinTech, and other consumer financial products and services brought under the Department's jurisdiction by the recent California Consumer Financial Protection Law.
Other new staffing includes:
Lisa Medina has joined the Consumer Financial Protection Division as Financial Institutions Manager for Debt Collectors.
Eunju Chagolla has joined the Consumer Financial Protection Division as Financial Institutions Manager for Debt Collectors.
Dulce Medina, PhD, has joined the Consumer Financial Protection Division as Research Data Manager.
Colleen Monahan has been promoted to Assistant Chief Counsel for the DFPI.
Some Escrow Reports Due Oct. 13
Each escrow agent licensee is required to submit to the Commissioner of the DFPI an annual report prepared by an independent certified public accountant or an independent public accountant (Financial Code section 17406) within 105 days after the close of the escrow agent's fiscal year. The annual report includes audited financial statements and required supplemental information.
If your fiscal year ended on June 30, 2021, your annual report is due Oct. 13, 2021. Please have your CPA email your report to ESCAnnualReportFiling@dfpi.ca.gov by Oct. 13 using a secured, encrypted delivery system. The use of a secured dropbox is also acceptable. If your CPA is unable to submit the annual report electronically, it can be mailed to Sultanna Wan, Senior Financial Institutions Examiner, Escrow Law, Department of Financial Protection and Innovation, 320 West Fourth Street, Suite 750, Los Angeles, CA 90013.
Penalties for failure to file the annual report by the due date or to include required information are $100 per day for the first five days a report is late and $500 per day thereafter (Financial Code section 17408). Failure to file a report or to include any required information may also result in the suspension or revocation of an escrow agent's license and/or prompt an immediate examination (Financial Code section 17602.5).
For questions about the annual reports, call Sultanna Wan at (213) 576-7647.
Hearing for Proposed Escrow Regulations
In response to a hearing request by an interested party, a public hearing will be held on Oct. 15 at 1:00 p.m. PT to give interested persons an opportunity to express their views regarding the modifications to the proposed regulations under the Escrow Law. Testimony may be provided on the modifications to the originally proposed text made available on Aug. 27, 2021. The hearing will be held via Zoom.
More details may be viewed at the DFPI Escrow law rulemaking webpage.
Fair Lending Notice Form
In response to changes to the Department's name and Sacramento address, the DFPI has received requests for updates to the Fair Lending Notice. Licensees should use the Department's current name and address in the form:
California Department of Financial Protection and Innovation
Consumer Services Office
2101 Arena Boulevard
Sacramento, CA 95834
Phone: (866) 275-2677 or (916) 327-7585
A revised form with the Department's current information is available here.
New DFPI Filing Process for Securities and Franchises
To aid in compliance with accessibility requirements, the DFPI issued an Order that changes how securities and franchise filings may be submitted to the DFPI. Effective Nov. 1, all CSL & FIL filers must:
File all documents through the DocQNet Portal (https://docqnet.dfpi.ca.gov/);
Use ADA Compliant CSL and FIL Exemption Notices (available on the DFPI Forms webpage);
Certify that they are using the ADA Compliant Exemption Notices (check the box at time of upload);
File by 11:59 p.m. PT on due date or if the deadline falls on a weekend or holiday then the next business day by 11:59 p.m. PT.
DFPI Rulemaking for Increased Access to Responsible Small Dollar Loans Pilot Program
The DFPI is seeking comments on modifications to the proposed Pilot Program regulations.
On Aug. 6, the DFPI published a Notice of Proposed Rulemaking to implement revisions to the Pilot Program for Increased Access to Responsible Small Dollar Loans, whose sunset date has been extended until Jan. 1, 2028. The Pilot Program was established under the California Financing Law (CFL) and is administered by the Department.
The Acting Commissioner is proposing a modification to the proposed regulations. The last day to submit comments is Thursday, Oct. 21.
The proposed changes to the rules will not be effective until approved by the Office of Administrative Law and filed with the Secretary of State in accordance with Government Code Section 11349.3.
Questions regarding the content of this notice may be directed to David.Bae@dfpi.ca.gov.
Annual Ombuds Day
The fourth annual Ombuds Day is Oct. 14. In 2018, the American Bar Association Section of Dispute Resolution declared the second Thursday of October Ombuds Day to recognize the ombuds profession, which has existed for centuries yet remains relatively unknown and underutilized.
The 2021 theme is Ombuds: Exploring Options to Resolve Conflict Together.
The primary goal of Ombuds Day is to improve public awareness of ombuds. Learn more about the various roles of Ombuds at OmbudsDay.com.
Earlier this year, the DFPI established the Office of the Ombuds to act as an independent, impartial, and confidential resource to ensure complaints about DFPI staff or actions receive full and impartial review. Brian Gould was selected in May to head the DFPI Office of the Ombuds.
---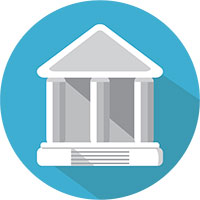 LICENSEE ACTIVITY
---
Commercial Bank Activity
New Bank
Beach Cities Commercial Bank Proposed location: Street address to be determined in the vicinity of Technology Drive and Laguna Canyon Road, Irvine Correspondent: Richard E. Knecht 120 Newport Center Drive, Newport Beach, CA 92660 Phone: 949-292-9160 Filed: 9/27/21
Acquisition of Control
Pacific Valley Bancorp, to acquire control of Pacific Valley Bank Filed: 9/23/21
Merger
Suncrest Bank, Visalia, to merge with and into Citizens Business Bank, Ontario Filed: 9/02/21 Valley Republic Bank, Bakersfield, to merge with and into Tri Counties Bank, Chico Approved: 9/10/21
Purchase of Partial Business Unit
Friendly Hills Bank, to acquire the banking business of three branch offices of Bank of Southern California, N.A. Effected: 9/24/21 Royal Business Bank, to acquire the banking business of the Honolulu branch of Bank of the Orient Approved: 9/16/21
Sale of Partial Business Unit
Bank of the Orient, to sell the banking business of its Hawaii branch to Royal Business Bank Approved: 8/19/21
Premium Finance Company Activity
New Premium Finance Company
Fintruss CA Corp.
660 Newport Center Drive, Newport Beach
Opened: 9/01/21
Integrated Premium Funding Corp
1811 Aston Avenue, Carlsbad, San Diego County
Approved: 9/29/21
Foreign (Other State) Bank Activity
New Facility
BAWAG P.S.K. Bank für Arbeit und Wirtschaft und Österreichische Postsparkasse Aktiengesellschaft
521 Boccaccio Avenue, Venice, Los Angeles County (Representative Office)
Filed: 9/14/21
Foreign (Other State) Bank Activity
New Facility
Cornerstone Capital Bank, SSB (Conversion of Cornerstone Home Lending, Inc. to a state savings bank with the Texas Department of Savings and Mortgage Lending under the name Cornerstone Capital Bank, SSB, and establishment of facilities under the assumed name, Cornerstone Home Lending)
8175 E. Kaiser Boulevard, Anaheim Hills
20440 US Highway 18, Apple Valley
27201 Highway 189, Blue Jay
402 Hartz Avenue, Danville
28202 Cabot Road, Laguna Niguel
990 Reserve Drive, Roseville
16959 Bernardo Center Drive, San Diego
1826 State Street, Santa Barbara
1828 State Street, Santa Barbara
139 Ocean Avenue Extension, Santa Monica
1164 Monte Vista Avenue, Upland
1402 Daylily Street, Upland
18200 Yorba Linda Boulevard, Yorba Linda
1500 Poole Boulevard, Yuba City
No Objection: 8/31/21
Money Transmitter Activity
New Money Transmitter
Figure Payments Corporation
Filed: 8/17/21
RAM Payment, LLC
Filed: 8/20/21
Acquisition of Control
Tyler Technologies, Inc., to acquire control of VendEngine, Inc.
Approved: 8/10/21
Visa Open Connect Limited, to acquire control of The Currency Cloud Inc.
Filed: 8/23/21
CHRISTOPHER S. SHULTZ • Acting Commissioner of Financial Protection and Innovation
The October 2021 Monthly Bulletin covers the month ended  September 30, 2021.
It is issued pursuant to Financial Code section 376.
The Monthly Bulletin is available at no charge via e-mail.
To subscribe, go to: https://public.govdelivery.com/accounts/CADFI/subscriber/new.
Back to the top of this newsletter
Last updated: Nov 12, 2021 @ 1:18 pm