---
Monthly Bulletin – March 2022
Volume 9, Number 8
DFPI Issues Guidance Regarding Russian Sanctions
Following the rapidly evolving situation in Ukraine and Russia, DFPI Commissioner Cloey Hewlett issued a  guidance to banks, credit unions, money transmitters, and others on March 4 reminding  financial institutions to follow state and federal regulations and be mindful of an elevated cybersecurity risk.  
All financial institutions licensed by the DFPI are subject to the regulations issued by the U.S. Treasury Department's Office of Foreign Assets Control ("OFAC"). The DFPI guidance notes that virtual currency may be used to avoid sanctions by individuals and entities prohibited from engaging in financial transactions. An elevated cybersecurity risk posed by the war in Ukraine also requires licensees to take steps to mitigate cybersecurity threats and take increased measures to segregate networks for Ukrainian and Russian offices.  
The guidance does not supersede any reporting requirements in the event of a cybersecurity incident. Licensed depository institutions are reminded to report cyber security incidents to the DFPI and their primary federal regulator. Incidents should be reported as soon as possible once the institution is aware of it.  
At this time, the Department is interested in receiving notices of increased cyber activity even if it does not result in a reportable incident, especially if it is attributable to Russia or Eastern Europe. See the Notice to DBO of Extraordinary Events of Public Interest for additional information.
DFPI Statewide Communications Campaign
The DFPI has formally launched a statewide communications campaign with the rollout of social media and digital advertisements and website landing pages in English, Spanish, Chinese, Vietnamese and Korean. Digital advertisements will run in English, Spanish, Chinese, Korean, Vietnamese, Tagalog, Armenian, Farsi, Khmer, Hmong, and Punjabi.
DFPI's communications vendor conducted four multilingual focus group discussions to help us tailor messaging to reach all Californians. They also surveyed DFPI division leaders to better understand our work and create advertisements focusing on the expanded oversight the Department has under the California Consumer Financial Protection Law.  
We encourage all stakeholders, including DFPI licensees, to follow us on social media and help us amplify this critical information to consumers. The statewide communications campaign will include outdoor advertisements in late March and early April, as well as print and radio spots, media roundtable discussions with major news organizations and more. 
Tianxi Zheng Promoted to Financial Institutions Manager
Tianxi Zheng has accepted a promotion to the position of Financial Institutions Manager – Portfolio Manager in the San Francisco Office of the Banking Division effective March 2, 2022.
Tianxi has a Bachelor of Science in Applied Math and an MBA with a concentration in Finance.  Tianxi joined the Department in 2012 as a Financial Institutions Examiner (FIE) and was later promoted to the position of SFIE in 2015.  For the last several years, he has been working in the Large Bank Examination Program and has been the dedicated EIC for Bank of the West.  During his years at the department, Tianxi has earned multiple professional certifications including CFA, CIA, CISA, CAMS, and FRM. He was also a recipient of the Conference of State Bank Supervisors (CSBS) scholarship and attended the Graduate School of Banking in Colorado, graduating in 2019.
Derek Nelson Promoted to Financial Institutions Manager
Derek Nelson has accepted a transfer to Financial Institutions Manager – Portfolio Manager in the Sacramento Office of the Banking Division effective March 2, 2022.
Derek has a Bachelor of Science with a finance concentration from Sacramento State University. He joined the Department in 2005 as a Financial Institutions Examiner (FIE) in the Sacramento office. Derek was later promoted to the position of Senior FIE in 2009 and FIM-Examinations Manager in 2017. He also received a CSBS scholarship to attend the Graduate School of Banking in Colorado, graduating in 2013.
Mohammed Noor Promoted to Financial Institutions Manager
Mohammed Noor has accepted a transfer to Financial Institutions Manager – Portfolio Manager in the Orange County / San Diego region for the Office of the DFPI Banking Division effective March 14, 2022.
Mohammad graduated from Cal State Long Beach and joined the department as a Financial Institutions Examiner (FIE) in 2005, then promoted to Senior FIE in 2014. Mohammad attended and graduated from the Pacific Coast Banking School in 2018 after receiving a CSBS Graduate School of Banking scholarship. Mohammad has served in dedicated key roles within the Large Bank Supervision Program as well as helped to develop guidance for examining financial institutions that service Cannabis Related Businesses.
DFPI to Host Student Loan Resources Webinar
The DFPI is hosting a Student Loan Resources webinar on March 29, 2022, at 11 am in partnership with the Consumer Financial Protection Bureau (CFPB), the Student Borrower Protection Center (SBPC), the East Bay Community Law Center, and several other organizations who provide education, assistance, and even free legal services to student loan borrowers.
With student loan repayments expected to resume on May 1, 2022, this webinar will be the first in a series hosted by the Department to inform and empower federal student loan borrowers about their rights, repayment options, the Public Service Loan Forgiveness (PSLF) waiver that ends on Oct. 31, 2022, and even loan-dischargeable circumstances.
The Get Help with Your Student Loan webinar is free and open to the public. Please help us share this great opportunity or consider attending yourself. Register for this webinar here.
Credit Union CAMEL Ratings Change effective April 1
The DFPI Office of Credit Unions will update the current CAMEL (Capital adequacy, Asset quality, Management, Earnings, and Liquidity) based rating system by integrating an "S" component to assess sensitivity to market risk and separate the "L" component to continue to address the evaluation of liquidity.  The change from a CAMEL to a CAMELS based rating format will take effect for examinations beginning on or after April 1, 2022.
The evaluation of Sensitivity will be rated on a scale of "1" to "5", with "1" being highest, as is currently used for each component assignment of the CAMELS rating, and will be based on, but not limited to the following criteria:
Sensitivity of current and future earnings and economic value of capital to adverse changes in market prices and interest rates.
Ability to identify, measure, monitor and control exposure to market risk considering a credit union's size, complexity, and risk profile.
Nature and complexity of interest rate risk exposure.
Current examination practices include a review of both the credit union's interest rate risk and liquidity management policies, procedures, controls, reporting, management oversight, and risk mitigation strategies.  Therefore, we do not anticipate this change will materially impact current examination process.
The change by the DFPI Office of Credit Unions is designed to coincide with the concurrent change to the CAMELS rating system adopted by the National Credit Union Administration (NCUA) that becomes effective for federal credit union examinations starting on or after April 1, 2022.
BDIA Online Examination Commences April 4
The Broker-Dealer / Investment Adviser (BDIA) Division is continuing an annual online examination for certain registered Investment Advisers, in accordance with DFPI's authority under California Corporations Code Section 25241, subdivision (c). This mandatory examination consists of an online examination for Investment Advisers registered with the DFPI, who have their principal place of business in another state.
The online examination for this year is scheduled to commence on April 4, 2022. If selected, the advisory firm will be notified on April 4, 2022, and will be required to complete and submit the online examination by May 16, 2022. The Division is structuring the exam to be conducted on a four-year cycle. However, an Investment Adviser may be selected for a future examination sooner or later than the estimated four-year cycle.
To communicate the online examination, as well as any follow-up information, the Division will use the Investment Adviser email as disclosed on the current Form ADV. The business e-mail address must be dedicated to receiving DFPI communications and be monitored by the executive staff of your firm.
If you have any questions or inquiries, please contact the Division at CADFPIexams@dfpi.ca.gov.
FPI Launches 3rd Round of CalMoneySmart Grants to Support Financial Education
On Feb. 28, 2022, the DFPI began accepting applications for CalMoneySmart grants to support financial education and empowerment programs for unbanked and underbanked consumers in the state of California. This is the third year of grant funding. Last year, the program awarded nearly $2 million to 22 nonprofit organizations serving 30 counties across the state.
CalMoneySmart was created in 2019 when Governor Gavin Newsom signed Senate Bill 455 by Sen. Steven Bradford, (D-Gardena). The bill established a Financial Empowerment Fund from which the DFPI awards CalMoneySmart grants. In July 2021, Assembly Bill 137 increased the total amount available for grants to $2 million annually, with a maximum of $200,000 awarded to each nonprofit.
The DFPI will host an informational webinar for prospective grantees to ask questions and receive information on the program:
For the next round of grants, all CalMoneySmart applications must be submitted by April 29, 2022. The DFPI expects to announce the 2022-23 grantees in July.
The CalMoneySmart application can be found at https://calmoneysmart.grantplatform.com. Additional information can be found at https://dfpi.ca.gov/calmoneysmart. For questions, comments, or help, please contact CalMoneySmart@dfpi.ca.gov.
The DFPI has also completed and posted a CalMoneySmart grant program year 1 report (statutory deadline Dec. 31). The report is posted at https://dfpi.ca.gov/calmoneysmart-grant-program/.
DFPI Bank On Annual Report
The DFPI is required to provide a "brief summary" of the "Bank On" program's activities annually to the chairpersons of the Senate Committee on Banking and Financial Institutions and the Assembly Committee on Banking and Finance (Financial Code Section 80002). The latest report is posted to the DFPI website at https://dfpi.ca.gov/bankon-california/.
---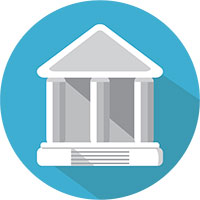 LICENSEE ACTIVITY
---
Bank Activity
Merger
Suncrest Bank, Visalia, to merge with and into Citizens Business Bank, Ontario
Effected: 1/07/22
Acquisition of Control
Endeavor Bancorp, to acquire control of Endeavor Bank
Filed: 2/16/22
Joseph E. Matranga, Jr. and Nathan Rogge, to acquire control of Friendly Hills Bank
Filed: 2/14/22
Purchase of Partial Business Unit
Cathay Bank, to acquire the banking business of ten branch offices of HSBC Bank USA, National Association and additional loans and deposits associated with HSBC's West Coast mass retail market consumer banking business and retail business banking business
Effected: 2/04/22
Sale of Partial Business Unit
Mission Bank, to sell the banking business of its Ridgecrest Business Banking Center, to AltaOne Federal Credit Union
Approved: 2/22/22
Premium Finance Company Activity
New Premium Finance Company
Premium Financial Partners Co.
8272 Sunset Boulevard, West Hollywood
Filed: 2/22/22
TWFG CA Premium Finance Company
860 Hillview Ct, Milpitas
Filed: 2/3/22
Foreign (Other Nation) Bank Activity
New Office
State Bank of India
707 Wilshire Boulevard, Los Angeles (to convert from a depository agency to a wholesale branch)
Filed: 2/4/22
Foreign (Other State) Bank Activity
New Office
Thrivent Trust Company of Tennessee, Inc., DBA Ronald Blue Trust
20 Pacifica, Irvine (Facility – non-insured)
Filed: 2/15/22
Money Transmitter Activity
New Transmitter
Brex Payments, LLC
Filed: 2/23/22
CLOTHILDE V. HEWLETT Commissioner, Financial Protection and Innovation
The March 2022 Monthly Bulletin covers the month ended February 28, 2022.
It is issued pursuant to Financial Code section 376.
The Monthly Bulletin is available at no charge via e-mail.
To subscribe, go to: https://public.govdelivery.com/accounts/CADFI/subscriber/new.
Back to the top of this newsletter
Last updated: Apr 29, 2022 @ 10:11 am