---
Monthly Bulletin – April 2022
Volume 9, Number 9
Adrian Diaz Appointed As Deputy Commissioner for External Affairs
Governor Newsom in March announced the appointment of Adrian Diaz as Deputy Commissioner of External Affairs for the Department of Financial Protection and Innovation (DFPI). He will be based in the San Francisco office as of April 11.
Diaz has been the Director, State Government Relations at the University of California, Berkeley since 2015, where he held multiple positions from 2005 to 2015, including Government Relations Representative, Assistant Director of State Government Relations and Associate Director of State Government Relations. Diaz was the Legislative Director of UC State Government Relations for the Office of the President in 2013. He was also an intern in the Mayor's Office of Communications and for the Mayor's Education Advisor for the City and County of San Francisco from 2004 to 2005.
Diaz' duties at the DFPI will include providing strategic advice and management regarding high-profile stakeholder engagement issues; managing new and existing external committees, workgroups and task forces; and leading special projects that cross internal divisions and/or have a high level of scrutiny from the Legislature, the Governor's office, or key stakeholders.
Herb Thompson Promoted to Financial Institutions Manager
Herb Thompson has accepted a promotion to the position of Financial Institutions Manager – Debt Collectors Examination in the San Diego Office of the DFPI effective March 18, 2022.
Herb joined the Department in 2013 as a Financial Institutions Examiner in the Sacramento office after graduating from the University of San Diego with a bachelor's in business administration. Herb took a position in the San Diego office in 2016 and was promoted to a Senior Financial Institutions Examiner in 2019. He led examinations for a problematic licensee and completed numerous complex and technical assignments. Herb looks forward to continuing to contribute to the Department and help establish the regulatory framework for Debt Collectors to ensure that California consumers are protected.
Financial Capability Month Event
In honor of National Financial Capability Month (also known as Financial Literacy Month) the DFPI is hosting a FREE webinar on April 12 at 10am (PST). This popular annual event will highlight exhibitors and resources that promote financial empowerment and security for California consumers.
This year's event will feature a cyber fraud roundtable discussion. Join Christina Tetreault, Deputy Commissioner of DFPI's Office of Financial Technology and Innovation (OFTI), and special guest experts from the Federal Bureau of Investigation (FBI), Consumer Action Education and Advocacy Center, and the American Association of Retired Persons (AARP) in a discussion about current cyber fraud trends, how to detect, as well as how to avoid online financial fraud and scams.
Highlighted exhibitors include the Federal Deposit Insurance Corporation (FDIC), Social Security Administration, California State Controller's Office – Unclaimed Property Division, and California State Treasurer's Office – CalSavers Program. For the full agenda and a complete list of resources and community partners, visit the Financial Capability Resources Fair Webpage. 
Register for the event on the Financial Capability Virtual Resource Fair Registration Webpage. 
Some Escrow Reports Due April 15
Escrow agents are required to submit to the Commissioner an annual report prepared by an independent certified public accountant or an independent public accountant (Financial Code section 17406) within 105 days after the close of the escrow agent's fiscal year. The annual report includes audited financial statements and required supplemental information.
If your fiscal year ended on Dec. 31, 2021, your annual report is due Apr. 15, 2022. Please have your CPA email your report to ESCAnnualReportFiling@dfpi.ca.gov by the deadline using a secured, encrypted delivery system. The use of a secured dropbox is also acceptable. If your CPA is unable to submit the annual report electronically, it can be mailed to Sultanna Wan, Senior Financial Institutions Examiner, Escrow Law, Department of Financial Protection and Innovation, 320 West Fourth Street, Suite 750, Los Angeles, CA 90013.
Penalties for failure to file the annual report by the due date or to include required information are $100 per day for the first five days a report is late and $500 per day thereafter (Financial Code section 17408). Failure to file a report or to include any required information may also result in the suspension or revocation of an escrow agent's license or a prompt an immediate examination (Financial Code section 17602.5).
For questions about the annual reports, call Sultanna Wan at (213) 576-7647.
DFPI Reminder of Franchise Renewal Season
As of November 1, 2021, the DFPI requires that all franchise applications be filed electronically through DocQNet. Please remember to allow sufficient time to create an account on the portal.
The importance of filing a complete franchise application or renewal cannot be understated. It streamlines a successful review of the renewal application and prevents a backlog of applications. The Department will receive over 1,000 applications in the next 90 days.
To ensure that applicants have no delays in the application process or incur any additional costs, the following items must be submitted to the Department by the submission deadline (April 20th midnight Pacific Time for franchisors with a calendar fiscal year end):
Filing Fee – see Corporations Code section 31500 [Filing Fee].
Franchise Disclosure Document (FDD) [FDD] – complete a clean and marked copy as applicable under Rule 310.122.1.
Required Document Attachments – see Corporations Code sections 31116 and 31121 [Required Documents].
For more information or assistance with your application, contact the DFPI Securities Regulation Unit at SRD_support@dfpi.ca.gov.
BDIA Online Examination due May 16, 2022
The Broker-Dealer / Investment Adviser (BDIA) Division is continuing an annual online examination for certain registered Investment Advisers, in accordance with DFPI's authority under California Corporations Code Section 25241, subdivision (c). This mandatory examination consists of an online examination for Investment Advisers registered with the DFPI, who have their principal place of business in another state.
The online examination for this year began on April 4. If selected, the advisory firm was notified on April 4 and is required to complete and submit the online examination by May 16. The Division is structuring the exam to be conducted on this population on a four-year cycle. However, an Investment Adviser may be selected for a future examination sooner or later than the estimated four-year cycle.
To communicate the online examination, as well as any follow-up communication, the Division is using the Investment Adviser email address as disclosed on the current Form ADV. The business e-mail address must be dedicated to receiving DFPI communications and be monitored by the executive staff of your firm, to ensure prompt attention to communications from DFPI.
If you have any questions or inquiries, please contact the BDIA Division at CADFPIexams@dfpi.ca.gov.
Holden Act Reports Due June 13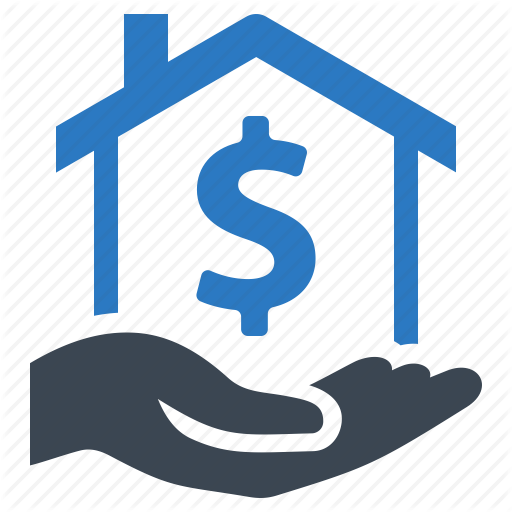 Mortgage lending licensees must file their Residential Mortgage Loan Report for calendar year 2021 (Holden Act Report) no later than June 13. Please note that we have updated the submission filing deadlines. You may disregard the previous March 31st due date. No action will be taken if you had not submitted your report before March 31, 2022.
The Holden Act Report must be filed by all State-licensed residential mortgage lenders that do not report the data to a federal or State regulatory agency as provided by the Home Mortgage Disclosure Act of 1975.
Licensees should consult with their internal compliance officers regarding whether they are required to file the report. Instructions and reporting forms may be found at the DFPI website here.
Completed reports may be scanned and emailed on or before June 13 to Holden.Inquiries@dfpi.ca.gov. Information regarding the report may be obtained by calling (866) 275-2677.
DFPI to Host 2nd Student Loan Resources Webinar
The DFPI is continuing to work with state and federal agencies as well as local nonprofits to inform and empower federal student loan borrowers about their rights and upcoming federal deadlines, including the Public Service Loan Forgiveness Waiver that expires on Oct. 31, 2022.
With the federal student loan repayments pause now extended to the end of August, the DFPI is hosting a free webinar, "Student Loan Borrower Rights and Repayment Options" on Tuesday, April 26 at noon. This event is part of a series of webinars hosted by the DFPI to help student loan borrowers empower themselves as they navigate a complex loan repayment system.
The Get Help with Your Student Loan webinar is free and open to the public. Please help us share this great opportunity or consider attending yourself. Student Loan Borrower Rights and Repayment Options Registration.
Nonprofits Offering Financial Education May Apply for CalMoneySmart Grants
The 2022-23 CalMoneySmart grant application is now available and proposals must be submitted via the CalMoneySmart Online Portal, where users can register and save their progress as they complete the application. The deadline to apply for the 2022-23 grant funding is April 29, 2022, at 5:00 pm PDT. The CalMoneySmart Grant Program will award up to $2 million in grants to nonprofits providing free financial education for unbanked and underbanked consumers in California. For more information, visit the CalMoneySmart Website or email us at calmoneysmart@dfpi.ca.gov.
The DFPI hosted two informational webinars to familiarize prospective applicants with the  grant program. The webinars covered the history of the program, information regarding eligibility, what to expect on the 2022-23 application, and additional questions from applicants. If you were not able to attend the webinars, they have been recorded and posted to the CalMoneySmart Webinar and Resources Webpage.
DFPI Marks Success in Implementation of New Consumer Protection Law
A year after implementing one of the most expansive consumer protection laws in the country, the Department announced it has collected close to $1 million in restitution for consumers, fielded hundreds of additional complaints related to the law, and launched more than 100 investigations using its expanded authority under the California Consumer Financial Protection Law (CCFPL).
The DFPI released the 2021 California Consumer Financial Protection Law (CCFPL) Annual Report on March 23 summarizing DFPI's activities during its first year including major enforcement actions, consumer complaint statistics, and communications and outreach metrics.
2022 CSBS Community Bank Sentiment Index

The Conference of State Bank Supervisors (CSBS) Community Bank Sentiment Index (CBSI) is an index derived from quarterly polling of community bankers across the nation. As community bankers answer questions about their outlook on the economy, their answers are analyzed and compiled into a single number. An index reading of 100 indicates a neutral sentiment, while anything above 100 indicates a positive sentiment, and anything below 100 indicates negative sentiment.
The CSBS released the first quarter 2022 CBSI results on April 6, collecting data from community banks across the nation during the month of March. The results showed a negative sentiment index of 97 points, dropping four points from the last quarter and in from 115 points one year ago. Other key highlights of the report:
The CBSI dropped to 97, four points lower than the level of 101 recorded in the fourth quarter of 2021 and 18 points lower than Q1 2021.
Community bankers have become pessimistic about future business conditions, as that indicator dropped to 83 points, down 27 points below its level last quarter and 61 points below its reading from one year ago.
The profitability component had the greatest quarterly improvement, rising 17 points to 68 points from its nadir of 51 in Q4 2021; however, it still remains below the neutral level of 100.
The regulatory burden component (28 points) remains the lowest among the seven components, although it improved 6 points from 22 recorded in Q4 2021.
---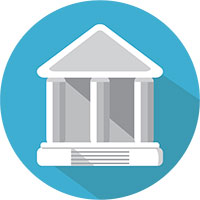 LICENSEE ACTIVITY
---
Commercial Bank Activity
New Bank
Beach Cities commercial Bank
Proposed location: Street address to be determined in the vicinity of Technology Drive and Laguna Canyon Road, Irvine, Orange
Correspondent: Richard E. Knecht
120 Newport Center Drive, Newport Beach, CA 92660
Phone: 949-292-9160
Approved: 3/29/22
Merger
Valley Republic Bank, Bakersfield, to merge with and into Tri Counties Bank, Chico
Effected: 3/25/22
Acquisition of Control
Endeavor Bancorp, to acquire control of Endeavor Bank
Approved: 3/08/22
Joseph E. Matranga, Jr. and Nathan Rogge, to acquire control of Friendly Hills Bank
Approved: 3/30/22
Premium Finance Company Activity
New Premium Finance Company
Integrated Premium Funding Corp of CA Inc
1811 Aston Avenue, Carlsbad
Filed: 2/14/22
Approved: 3/15/22
Rescue Premium Finance Corp.
660 Newport Center Drive, Newport Beach
Filed: 3/21/22
TWFG CA Premium Finance Company
860 Hillview Ct, Milpitas
Approved: 3/30/22
Voluntary Surrender of License
Arch Premium Finance, Inc.
Effected: 3/24/22
Pi Omega Delta Financial Services, Inc.
Effected: 3/22/22
Foreign (Other Nation) Bank Activity
New Office
State Bank of India
707 Wilshire Boulevard, Los Angeles (to convert from a depository agency to a wholesale branch)
Approved: 3/16/22
Foreign (Other State) Bank Activity
New Office
Thrivent Trust Company of Tennessee, Inc., DBA Ronald Blue Trust
20 Pacifica, Irvine (Facility – non-insured)
Approved: 3/15/22
Opened: 3/29/22
Credit Union Activity
Change of Name
Evangelical Christian Credit Union, to change its name to AdelFi Credit Union
Filed: 3/03/22
Money Transmitter Activity
Voluntary Surrender of License
Associated Foreign Exchange, Inc.
Effected: 3/15/22
CLOTHILDE V. HEWLETT Commissioner, Financial Protection and Innovation
The April 2022 Monthly Bulletin covers the month ended  March 31, 2022.
It is issued pursuant to Financial Code section 376.
The Monthly Bulletin is available at no charge via e-mail.
To subscribe, go to: https://public.govdelivery.com/accounts/CADFI/subscriber/new.
Back to the top of this newsletter
Last updated: May 9, 2022 @ 11:27 am