---
Monthly Bulletin – September 2022
Volume 10, Number 2
DFPI's Commissioner Hewlett Unanimously Confirmed by California State Senate

The Department of Financial Protection and Innovation's Commissioner Clothilde V. Hewlett appeared for her Senate Rules Committee confirmation hearing for the position of DFPI Commissioner on August 10. The Committee voted unanimously 5-0 to recommend her to the full Senate for approval. On August 26, during a floor session, the Senate took up her appointment as Commissioner of the Department and officially and unanimously confirmed with a 39-0 bipartisan vote.
"It is an honor to lead a team of dedicated public servants committed to advancing the mission to protect consumers, and foster trust, innovation, and fairness in the financial marketplace," said Commissioner Hewlett. "I look forward to our continued partnership to advance the critically important work of the Department on behalf of all Californians." 
Avyark Mallik Appointed as General Counsel for DFPI
On Sept. 6, Avyark "Avy" Mallik, 36, of San Francisco, was appointed by Governor Newsom to be General Counsel at the California Department of Financial Protection and Innovation. Mallik has served as Director of Fintech Policy for the Financial Services Committee at the U.S. House of Representatives since 2021, where he was Senior Counsel from 2019 to 2021. He was an Assistant Attorney General for the Consumer Protection Division of the Office of the Maryland Attorney General from 2018 to 2019. Mallik was Director of the Foreclosure Prevention Program and Foreclosure Prevention Staff Attorney at Civil Justice from 2013 to 2018. Mallik earned a Juris Doctor degree from Georgetown University Law Center. He will be based in the San Francisco DFPI office. This position does not require Senate confirmation.
Sophia Smith Selected as Deputy Commissioner of Administration
The DFPI has selected Sophia Smith as new Deputy Commissioner of Administration. She started on Sept. 7, and she will be based out of the Sacramento Office.
Smith has over 26 years of experience working for the California Department of Motor Vehicles (DMV). In her most recent role as Assistant Division Chief/Program Manager, she oversaw a Command Center which monitors the telephone platform performance for DMV's contact centers. In this position, she directed the contact center platform, workforce management, human resources, labor relations, analytics, contracts, budgets, and operations to improve customer experience. Her most recent efforts brought a live chat program to DMV's contact centers and an artificial intelligence bot on the interactive voice response system which allowed customers the ability to self-service.
Additionally, Smith has significant human resources and labor relations subject matter expertise, successfully implementing key performance indicators to improve operations and agent performance. Sophia is a graduate of the University of California, Davis Leadership Development Academy for Executives.
Laura Lopez Rakauskas Promoted to MT Portfolio Manager

Laura Lopez Rakauskas was promoted to Financial Institutions Manager – Portfolio Manager in the Money Transmitter Division for Northern California. She assumed her new position on August 2, 2022. Laura joined the Department in 2017 as a Financial Institutions Examiner in the Los Angeles Office of the Money Transmitter Division and was later promoted to the position of Senior Financial Institutions Examiner. During her years in the Department, Laura has worked with a diverse portfolio of money transmission licensees ranging from traditional money transmitters to multinational financial technology companies. Laura received a Bachelor of Arts degree in Economics and Sociology from Stanford University. She is a Certified Public Accountant. Laura was also a recipient of the Commissioner's Award in 2019 and 2020.
Proposed Student Loan Servicing Rules – 45-Day Public Comment Period Begins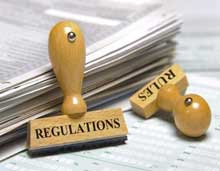 On Sept. 9, the DFPI proposed the adoption of new regulations and amendment of current regulations implementing the Student Loan Servicing Act (Act) and the Student Loans: Borrower Rights law.
The Act (2018) expanded the authority of the Commissioner to include the licensure, regulation, and oversight of student loan servicers. The Student Loans: Borrower Rights law (2021) added to the Act's student borrower protections.
The proposed rules clarify that education financing products, including but not limited to income share agreements and installment contracts, are student loans and that servicers of education financing products must be licensed. The proposed rulemaking defines terms and documents specific to education financing products. The rulemaking also amends some existing rules, based on the Department's years of experience licensing student loan servicers and conducting regulatory examinations.
The Notice of Proposed Rulemaking, Text and Initial Statement of Reasons are posted to the DFPI webpage. Comments on the proposed regulations may be submitted until 5 p.m., October 28, 2022.
Understanding Student Loans & Applying for Loan Forgiveness Webinar
The next DFPI Californians with Student Loans webinar will be held on Sept. 21, from 12 to 1 p.m. In this free 1-hour webinar, participants will learn the different types of student loans and how to apply for the recently announced Student Debt Relief. Topics will also include the final extension of the student loan repayment pause, public service loan forgiveness, and updates to the student loan system. To register, visit the Understanding Student Loans and Applying for Loan Forgiveness Webinar Registration Webpage.
DFPI Issues Order Against Student Debt Relief Company
On Aug. 1, the DFPI took enforcement actions against Docu-Pros, an unlicensed San Diego student debt relief company, for engaging in unlicensed, unlawful, and deceptive practices under the Student Loan Servicing Act and the California Consumer Financial Protection Law. Docu-Pros violated the law by giving borrowers the impression that it was affiliated with a federal government agency, charging upfront fees for services, and using high-pressure sales tactics to sell its services while on calls to Californians with student loans.
Under the enforcement action, Docu-Pros must cancel all debt relief, debt management, or debt consulting service agreements, refund all money collected, and pay a $2,500 penalty for each agreement between California residents. This action follows similar actions issued by the DFPI against Optima Advocates, Federal Document Assistance Center, and Higher-Level Processing Inc. For more information, read What Are Student Debt Relief Companies?
DFPI Issues Buy Now, Pay Later Consumer Alert
On Aug. 3, the DFPI entered a settlement with Florida-based point-of-sale lender Four Technologies, Inc. The company has agreed to stop issuing illegal loans, pay $2,500 in penalties, and refund over $13,000 in fees. These refunds represent the fees Four Technologies collected from consumers in transactions the DFPI concluded were illegal loans. The DFPI continues to investigate companies offering Buy Now, Pay Later (BNPL) products. In 2020, the DFPI entered similar settlements with BNPL companies Quadpay, Sezzle, Afterpay US, and Klarna. For details, read Buy Now, Pay Later Company Agrees to Cease Illegal Loans, Pay Refunds in Settlement.
DFPI Takes Actions On Crypto Asset Accounts and Businesses
On Aug. 19, the DFPI issued a notice to Celsius Lending LLC that the DFPI intends to revoke Celsius Lending's California Financing Law (CFL) license and has immediately suspended its license pending resolution of the revocation action.
The DFPI accuses Celsius Lending of engaging in over 55,000 violations of the CFL, including making loans prior to becoming licensed, engaging in deceptive advertising, making untrue statements to the Commissioner in the course of licensing, contracting for unlawful prepayment penalties, enforcing excessive liquidation charges, imposing other illegal contract terms, and failing to make required disclosures to consumer borrowers from day one of its licensure. The suspension of Celsius Lending's license means it cannot make new loans, but it does not impair or affect existing lawful contracts between Celsius Lending and any borrower.
The DFPI's action seeking to revoke Celsius Lending's CFL license comes in addition to the DFPI's order on August 8, 2022 to Celsius Network and its CEO, Alex Mashinsky, for making material misrepresentations and omissions in the offer of crypto interest accounts and without qualifying those accounts as securities in compliance with California law. The DFPI has issued a consumer alert to warn California consumers and investors that many crypto interest account providers may not have adequately disclosed risks customers face when they deposit crypto assets onto these platforms. Consumers should exercise caution before responding to any solicitation offering crypto investment or financial services. California customers of crypto interest account providers that have slowed or paused withdrawals or transfers of crypto assets are encouraged to contact the DFPI at Ask.DFPI@dfpi.ca.gov or call toll-free at (866) 275-2677. To file a formal complaint, visit the DFPI "File a Complaint" page.
Some Escrow Reports Due Sept. 13
Escrow agents are required to submit to the Commissioner an annual report prepared by an independent certified public accountant or an independent public accountant (Financial Code section 17406) within 105 days of the close of the escrow agent's fiscal year. The annual report includes audited financial statements and required supplemental information.
If your fiscal year ended on May 31, 2022, your annual report is due Sept. 13, 2022. Please have your CPA email your report to ESCAnnualReportFiling@dfpi.ca.gov by the deadline using a secured, encrypted delivery system. The use of a secured dropbox is also acceptable. If your CPA is unable to submit the annual report electronically, it can be mailed to Sultanna Wan, Senior Financial Institutions Examiner, Escrow Law, Department of Financial Protection and Innovation, 320 West Fourth Street, Suite 750, Los Angeles, CA 90013.
Penalties for failure to file the annual report by the due date or to include required information are $100 per day for the first five days a report is late and $500 per day thereafter (Financial Code section 17408). Failure to file a report or to include any required information may also result in the suspension or revocation of an escrow agent's license or prompt an immediate examination (Financial Code section 17602.5). For questions about the annual reports, call Sultanna Wan at (213) 576-7647.
DFPI Posts 2021 Annual Report for California Financing Law
In August, the DFPI posted the annual report on its website for the California Financing Law (CFL).
In the 2021 Annual Report of Operation of Finance Lenders, Brokers, and PACE Administrators Licensed Under the California Financing Law, the DFPI has compiled data submitted by finance lenders, brokers, and program administrators licensed under the CFL. The licensees submitted the data pursuant to Financial Code sections 22159(a), 22160, and 22692. Past reports may be found at the DFPI CFL Reports webpage.
DFPI Awards Nearly $2M to CalMoneySmart Grantees
The DFPI announced on August 9 the award recipients of nearly $2 million in CalMoneySmart grants to support free financial education and empowerment programs. The DFPI launched the third round of CalMoneySmart grants in April 2022 and received 128 grant proposals from state and national nonprofits. A committee reviewed, analyzed, and scored each grant proposal on eligibility and program effectiveness, and recommended awarding grant dollars to 12 nonprofits. The 2022-23 CalMoneySmart grantees represent communities and financial education nonprofits throughout the California, serving unbanked households across 27 counties. A full list of recipients and grant amounts is provided in the Press Release. For additional information, visit the CalMoneySmart Webpage or contact CalMoneySmart@dfpi.ca.gov.
---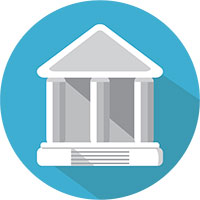 LICENSEE ACTIVITY
---
Commercial Bank Activity
Merger
Liberty Bank, South San Francisco, merged with and into California First National Bank, Irvine under the name Liberty Bank, N.A.
Effected: 8/12/22
Premier Valley Bank, Fresno, California, merged with and into HTLF Bank, Denver, Colorado
Effected: 8/13/22
Acquisition of Control
Infinity Bancorp to acquire control of Infinity Bank
Approved: 8/11/22
Change of Name
Bank of Hemet, The, to change its name to HSJ Bank
Withdrawn: 8/22/22
Foreign (Other Nation) Bank Activity
New Office
Bank of Nova Scotia, The
415 Mission Street, San Francisco (Representative office)
Opened: 8/15/22

Foreign (Other State) Bank Activity
New Office
Juniper Trust Company
18575 Jamboree Road, Irvine (Facility – non-insured)
Filed: 8/19/22

Premium Finance Company Activity
New Premium Finance Company
Argent Premium Finance Inc
2283 Bayleaf Drive, San Ramon
Filed: 8/22/22
Atlas Premium Finance Inc.
660 Newport Center Drive, Newport Beach
Approved: 08/05/22
X Capital Lending, Inc.
660 Newport Center Drive, Newport Beach
Filed: 08/08/22

Credit Union Activity
New Credit Union
Common Bond Credit Union
2661 E Florence Avenue, Huntington Park
Withdrawn: 8/12/22
Money Transmitter Activity
Acquisition of Control
BCP Special Opportunities Fund II Holdings, LP, to acquire control of DolEx Dollar Express, Inc.
Filed: 8/03/22
Intermex Wire Transfer, LLC, to acquire control of Envios de Valores La Nacional Corp.
Approved: 8/04/22
Mobius Parent Corp, to acquire control of MoneyGram Payment Systems, Inc.
Filed: 8/03/22
Change of Name
Facebook Payments Inc., to change its name to Meta Payments Inc.
Effected: 8/29/22
CLOTHILDE V. HEWLETT Commissioner, Financial Protection and Innovation
The September 2022 Monthly Bulletin covers the month ended August 31, 2022.
It is issued pursuant to Financial Code section 376.
The Monthly Bulletin is available at no charge via e-mail.
To subscribe, go to: https://public.govdelivery.com/accounts/CADFI/subscriber/new.
Back to the top of this newsletter
Last updated: Sep 12, 2022 @ 2:29 pm