California Deferred Deposit Transaction (Payday Loan) Law
A deferred deposit transaction is commonly known as a payday loan. Here's how they work under the California Deferred Deposit Transaction Law (CDDTL):
The consumer provides the lender (called an originator under the CDDTL) a personal check for the amount of money desired. The lender provides the consumer the money, minus an agreed-upon fee. The lender then defers depositing the consumer's check for a specific period of time.
Under the CDDTL, the amount of the consumer's personal check cannot exceed $300. The lender cannot charge a fee that is higher than 15 percent of the check amount. So, for example, a borrower who gives the lender a check for $300 will take home only $255 if the lender charges the maximum fee of 15 percent. The term of a payday loan cannot last longer than 31 days.
How to reach us:
Department of Financial Protection and Innovation
Financial Services
320 W. 4th Street, Suite 750
Los Angeles, CA 90013
  Phone: (866) ASK-CORP (275-2677)
  Email: Ask.DFPI@dfpi.ca.gov
Licensee information
Publications and Forms
Laws and Regulations
Licensee Resources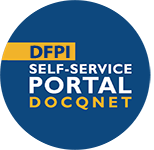 Companies licensed under the California Finance Lenders Law, California Deferred Deposit Transaction Law, and Escrow Law, may access the Self-Service DOCQNET Portal to submit applications for licensure, view the status of applications, submit annual report information, and update contact information.
Payday Lenders Forms
Note – Adobe Reader 7 or higher is required
Reporting
The Annual Report Form 2030, for Licensees Engaged in Business under the California Deferred Deposit Transaction Law (CDDTL) for Year Ended December 31, 2013, should be submitted electronically. The Department has emailed a link to the Annual Report Form 2030 to each CDDTL licensee's designated e-mail address on file. If you have not received the link to the Annual Report Form 2030 or if you have questions regarding your Form 2030 please contact: RespondToDFPI@dfpi.ca.gov.
News & Info Links
News
---
Information