---
Monthly Bulletin – November 2020
Volume 8, Number 4
CCFPL Listening Sessions with Industry Partners
The Department of Financial Protection and Innovation is hosting listening sessions ahead of the implementation of the California Consumer Financial Protection Law (CCFPL). The sessions will take place on Nov. 16 and Dec. 8 from 1:00 p.m. to 2:30 p.m. The Department is particularly seeking input from those persons who may be covered by the new law. For call-in information, please contact Cassandra DiBenedetto at Cassandra.DiBenedetto@dfpi.ca.gov.
Callers will be asked to supply their name and respective organization to the operator. The conference line will open 15 minutes prior to call. The phone call will include Commissioner Manuel P. Alvarez and members of the Department's legal and enforcement staff. The Department will give an overview of the law and then open the 90-minute conference call to 2-minute question or comments from individuals. These sessions will give us a chance to better understand concerns and guide our public outreach efforts.

Some Escrow Reports Due Nov. 13
Each escrow agent licensee is required to submit to the Commissioner of the DFPI an annual report prepared by an independent certified public accountant or an independent public accountant (Financial Code section 17406) within 105 days after the close of the escrow agent's fiscal year. The annual report includes audited financial statements and required supplemental information.
If your fiscal year ended on July 31, your annual report is due Nov. 13, 2020. Please have your CPA email your report to ESCAnnualReportFiling@dfpi.ca.gov by Nov. 13 using a secured encrypted delivery system. The use of a secured dropbox is also acceptable. If your CPA is unable to submit the annual report electronically, it can be mailed to Sultanna Wan, Specialist, Escrow Law, Department of Financial Protection and Innovation, 320 West Fourth Street, Suite 750, Los Angeles, CA 90013.
Penalties for failure to file the annual report by the due date or to include required information are $100 per day for the first five days a report is late and $500 per day thereafter (Financial Code section 17408). Failure to file a report or to include any required information may also result in the suspension or revocation of an escrow agent's license and/or prompt an immediate examination (Financial Code section 17602.5).
For questions about the annual reports, call Sultanna Wan at (213) 576-7647.
Broker-Dealer/Investment Adviser Renewals Due Soon
A reminder that 2021 registration renewal statements and fees for the DFPI Broker Dealer/Investment Adviser (BDIA) program are due by Dec. 14, 2020.
All registered firms may view and print their preliminary renewal statements through E-Bill on the Financial Industry Regulatory Authority's (FINRA) Central Registration Depository/Investment Adviser Registration Depository (WebCRD/IARD) system. The preliminary renewal statement becomes available on Nov. 16. The DFPI will be sending out courtesy renewal reminders on Nov. 30. Annual renewal fees are due for broker-dealers, investment advisers and exempt reporting advisers.
Full payment of each Preliminary Renewal Statement must be posted to a firm's FINRA Renewal Account by Dec. 14. Firms are encouraged to submit their payments no later than Dec. 11 to make sure payments post to renewal accounts by the deadline. Renewal fees must be posted by Dec. 14 for a firm's registration to remain in effect during calendar year 2021.
For more information on the 2021 renewal program for investment advisers and exempt reporting advisers, including a renewal calendar, payment methods and FAQs, visit the CRD/IARD website at https://www.iard.com/renewals.
For more information on the 2021 renewal program for broker-dealers, visit the CRD web site at http://www.finra.org/industry/renewal.
2021 Investment Adviser Fee Information
The North American Securities Administrators Association (NASAA) announced on Oct. 30 the continued waiver of Investment Adviser Registration Depository (IARD) system fees for state-registered investment adviser firms. NASAA also announced the continuation of substantially reduced initial set-up and annual system fees paid by investment adviser representatives (IARs), and modest increases to the enrollment fees for the NASAA Series 63, 65 and 66 exams.
The IARD system is an Internet-based national database sponsored by NASAA and the U.S. Securities and Exchange Commission (SEC) that provides investment advisers and their representatives a single source for filing state and federal registration and notice filings.
Information from the IARD is used by securities regulators and also to help the public research an investment adviser's background through the Investment Adviser Public Disclosure (IAPD) database, which provides instant access to registration documents filed by SEC- or state-registered investment advisers. IARD system fees fund user and system support and system enhancements.
NMLS Licensees Advised to Renew by Nov. 30
The Conference of State Bank Supervisors (CSBS) encourage individuals and businesses that provide mortgage, money transmission, debt collection and consumer financial services to renew their licenses in the Nationwide Multistate Licensing System & Registry (NMLS) by Nov. 30 to avoid processing delays.
States are also increasing their use of NMLS features that help free up agency resources, allowing them focus on more complex cases requiring additional review.
More than 180,000 mortgage loan originators (MLOs) and companies are licensed to conduct business in California, accounting for more than 618,700 state licenses that require renewals.  MLOs must also have completed annual continuing education requirements.
NMLS offers free, online courses and state-specific checklists to guide licensees through the process by going to www.nmls.org and clicking the green Annual Renewal button.
Federally registered MLOs and institutions must also renew their registrations via NMLS by Dec. 31. More information for federal registrants is available on the NMLS Federal Registry Resources page.
Guidance to Help Financial Institutions Affected by Wildfires
As a result of the serious impact of the wildfires in affected areas of California, the Federal Deposit Insurance Corporation (FDIC) announced on Oct. 23 a series of steps intended to provide regulatory relief to financial institutions and facilitate recovery in the state. A copy of the Guidance can be found on the FDIC's website.
The FDIC Financial Institution Letter (FIL) applies to all FDIC-supervised financial institutions under $1 billion in total assets and was distributed to all FDIC-supervised Institutions in California.

Second 100-Day Challenge on Homelessness
California's second cohort of the 100-Day Challenge Initiative for California Cities & Counties to Fight Homelessness announced last December by Governor Gavin Newsom is underway. San Francisco, Santa Barbara, and Sonoma counties are implementing plans to address homelessness for specific targeted populations, such as veterans or youth. This cohort, which kicked off its challenge on Oct. 12, joins a national movement of communities who have participated in the 100-Day Challenge to accelerate efforts in California toward preventing and ending homelessness.
A diverse group of front-line staff from the three communities came together in October at a virtual Launch Workshop to meet as a team for the first time, set their 100-day goals, and begin to develop the work plans to achieve them.
The second cohort is being facilitated by the California Business, Consumer Services and Housing Agency's Homeless Coordinating and Financing Council, with help from the Rapid Results Institute and C4 Innovations. C4 Innovations is helping these counties employ strategies that will enable them to better address and integrate practices that promote racial equity.
Reminder: Contact Information Update for the Department of Financial Protection and Innovation
The Department of Financial Protection and Innovation has relocated its Sacramento office. Please save the following address:
Department of Financial Protection and Innovation
(Formerly "Department of Business Oversight")
2101 Arena Boulevard
Sacramento, CA 95834
(916) 576-4941
---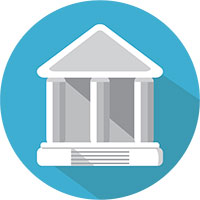 LICENSEE ACTIVITY
---
Commercial Bank Activity
Conversion to State-Chartered Bank
Golden Pacific Bank, N.A., to convert to state-chartered bank under the name Golden Pacific Bank
Withdrawn: 10/7/20
Acquisition of Control
Bay Community Bancorp to acquire control of Community Bank of the Bay
Filed: 10/15/20
Approved: 10/20/20
CW Bancorp to acquire control of CommerceWest Bank
Filed: 10/20/20
Premium Finance Company Activity
Acquisition of Control
James Ferrer, to acquire control of Equinox Premium Acceptance Inc.
Filed: 10/6/20
Trust Company Activity
New Trust Company
Sunstone Trust Company
1 World Trade Center, Long Beach
Filed: 10/20/20
Foreign (Other Nation) Bank Activity
New Office
Harneys Corporate and Trust Services (Representative Office)
Harneys Fiduciary (Cayman) Limited (Representative Office)
Address to be determined in the State of California
Abandoned: 10/1/20
Money Transmitter Activity
New Money Transmitter
Barri Money Services, LLC
Approved: 10/27/20
Mezu (NA), Inc.
Approved: 10/7/20
NIC Services, LLC
Approved: 10/15/20
Acquisition of Control
LRI Holdco, LLC to acquire control of Tilia Inc.
Filed: 10/5/20
Approved: 10/27/20
Change of Name
Maxitransfers Corporation, to change its name to Maxitransfers LLC
Effected: 10/2/20
Voluntary Surrender of License
Travelex Currency Services, Inc.
Effected: 10/8/20
MANUEL P. ALVAREZ • Commissioner of Financial Protection and Innovation
The November 2020 Monthly Bulletin covers the month ended  October 31, 2020.
It is issued pursuant to Financial Code section 376.
The Monthly Bulletin is available at no charge via e-mail.
To subscribe, go to: https://public.govdelivery.com/accounts/CADFI/subscriber/new.
Back to the top of this newsletter
Last updated: Jul 23, 2021 @ 11:56 am