---
Monthly Bulletin – December 2020
Volume 8, Number 5

New California COVID-19 Stay-at-Home Order
On Dec. 3, Governor Gavin Newsom issued a new stay-at-home order to protect the health and well-being of all Californians and to continue facilitating a consistent approach across the state to slow the spread of COVID-19.
This order went into effect on Dec. 5 and requires regions in which hospital lCU (Intensive Care Unit) availability drops below 15 percent to implement the stay-at-home order within 24 hours and remain in effect for at least three weeks. The DFPI received questions about whether the new retail 20 percent capacity limitation applies to branches and customer-facing locations.
To clarify, banks, credit unions, mortgage lenders and servicers, and other financial service providers are considered essential businesses under the state order. Accordingly, retail or other capacity limits do not directly apply. However, licensees should continue promoting measures that maintain social distancing and anti-congregating practices and continue following CDC guidelines.
While DFPI Offices will be closed, licensees can still reach us by phone toll-free at (866) 275-2677 or email Ask.DFPI@dfpi.ca.gov.
New State Laws That May Affect DFPI Licensees
Highlights of 2020 Chaptered Legislation, a compendium of new state laws that may affect or be of interest to DFPI licensees, is now available on the Department's website. The collection includes a brief description and a link to the text of each bill.
Especially notable this year is AB 1864, which allows the department to better protect consumers and foster innovation through increased oversight, a new Consumer Financial Protection Division, and a new Office of Financial Technology Innovation. SB 908 will add oversight of debt collectors, and AB 376 will impact student loan servicing.
Broker-Dealer/Investment Adviser Renewals Due Dec. 14
A reminder that 2021 registration renewal statements and fees for the DFPI Broker Dealer/Investment Adviser (BDIA) program are due by Dec. 14, 2020.
All registered firms may view and print their preliminary renewal statements through E-Bill on the Financial Industry Regulatory Authority's (FINRA) Central Registration Depository/Investment Adviser Registration Depository (WebCRD/IARD) system. The preliminary renewal statement will become available on Nov. 16. The DFPI will be sending out courtesy renewal reminders on Nov. 30. Annual renewal fees are due for broker-dealers, investment advisers and exempt reporting advisers.
Full payment of each Preliminary Renewal Statement must be posted to a firm's FINRA Renewal Account by Dec. 14. Firms are encouraged to submit their payments no later than Dec. 11 to make sure payments post to renewal accounts by the deadline. Renewal fees must be posted by Dec. 14 for a firm's registration to remain in effect during calendar year 2021.
For more information on the 2021 renewal program for investment advisers and exempt reporting advisers, including a renewal calendar, payment methods and FAQs, visit the CRD/IARD website at https://www.iard.com/renewals.
For more information on the 2021 renewal program for broker-dealers, visit the CRD web site at http://www.finra.org/industry/renewal.
Some Escrow Reports Due Dec. 14

Each escrow agent licensee is required to submit to the Commissioner of the DFPI an annual report prepared by an independent certified public accountant or an independent public accountant (Financial Code section 17406) within 105 days after the close of the escrow agent's fiscal year. The annual report includes audited financial statements and required supplemental information.
If your fiscal year ended on August 31, your annual report is due Dec. 14, 2020. Please have your CPA email your report to ESCAnnualReportFiling@dfpi.ca.gov by Dec. 14 using a secured encrypted delivery system. The use of a secured dropbox is also acceptable. If your CPA is unable to submit the annual report electronically, it can be mailed to Sultanna Wan, Specialist, Escrow Law, Department of Financial Protection and Innovation, 320 West Fourth Street, Suite 750, Los Angeles, CA 90013.
Penalties for failure to file the annual report by the due date or to include required information are $100 per day for the first five days a report is late and $500 per day thereafter (Financial Code section 17408). Failure to file a report or to include any required information may also result in the suspension or revocation of an escrow agent's license and/or prompt an immediate examination (Financial Code section 17602.5).
For questions about the annual reports, call Sultanna Wan at (213) 576-7647.
Banks Must Submit Lists of Offices by Dec. 31

Pursuant to Financial Code Section 1077, all commercial banks, industrial banks and trust companies are required to file a list of all offices currently maintained and operated by the bank. The report shall designate the type and complete address of each such office. Please note this requirement does not apply to other licensee types, such as foreign banking organizations, credit unions, money transmitters, etc.
For the purposes of section 1077, please provide the DFPI the following information on or before December 31:
Name of bank
Popular name of branch offices and facilities
Office type (include the head office, branch and facility locations; do not include free-standing ATMs)
Street address, including city, state, country and ZIP code.
Responses may be emailed to Licensing@dfpi.ca.gov or sent by regular mail to Department of Business Oversight, One Sansome Street, Suite 600, San Francisco, CA 94104 Attn: Licensing Section.
For questions, please contact Patrick Carroll at Patrick.Carroll@dfpi.ca.gov or (415) 263-8559.
2020 Escrow Annual Liability Report

The 2020 Escrow Annual Liability Report forms will be available on Jan. 2, 2021 on the Department of Financial Protection and Innovation (DFPI) website portal here. The report must be filed electronically through the DFPI portal no later than February 15, 2021.
All escrow agents licensed prior to Jan. 1, 2021, must file the report, even if no business was conducted.
In addition to the escrow liability figures for EAFC covered and non-covered transactions, licensees will be required to input information regarding their surety bonds, and any additional fidelity bonds that insure the non-EAFC covered transactions.
It is recommended that licensees immediately start gathering the data to ensure they can file their 2020 escrow liability report in a timely manner. Failure to file by the deadline may result in penalty assessments, and failure to file this report constitutes grounds for license revocation.
Questions regarding liability report filing may be emailed to escrow.inquiries@dfpi.ca.gov.

Jan. 21 Deadline for Comments on Public Banking Law Regulations
The Department of Financial Protection and Innovation has filed a Notice of Proposed Rulemaking with the Office of Administrative Law and is seeking comment by Jan. 21, 2021, on proposed regulations to implement the new public banking law. Governor Newsom signed AB 857 (Chapter 442, Statutes of 2019) which authorizes local agencies to apply with DFPI for a certificate of authorization to transact business as a bank.
The proposed rules are meant to define new terms related to public banking that require clarification, and to clarify factors upon which the Commissioner must make determinations in processing an application for a bank charter.
A copy of the Notice, Initial Statement of Reasons, and proposed Text can be found on the Department of Financial Protection and Innovation's website.
The 45-day public comment period ends on Jan. 21, 2021. Comments may be e-mailed to regulations@dfpi.ca.gov.

DFPI Joins Multi-State Settlement with Nationstar Mortgage LLC
On Dec. 7, the DFPI joined in a $88 million multi-state settlement with Nationstar Mortgage LLC to resolve allegations that the company violated state and federal laws on foreclosures, loan modifications and servicing. The settlement ensures that California consumers receive millions in financial restitution.
The settlement requires the Texas-based lender (dba "Mr. Cooper"), one of the largest in the nation, to pay $88,470,891 in consumer relief, to be distributed by an administrator to more than 115,000 borrowers from California and 52 other participating states and territories.
Under the settlement, 54,672 California borrowers have or will receive a total of $18,999,545 in restitution payments.
This final order resolves all outstanding issues flowing from coordinated CFPB and state regulator examinations that began in 2014. The settlement agreement and consent order may be viewed or downloaded at www.csbs.org/2020-settlement-agreement-and-consent-order.

LIBOR Transition Guidance
The London Interbank Offered Rate (LIBOR) is a benchmark interest rate at which major global banks lend to one another in the international interbank market for short-term loans.
On Nov. 30, the Federal Reserve Board, Federal Deposit Insurance Corporation (FDIC) and Office of the Comptroller of the Currency (OCC) issued a statement encouraging banks to cease entering into new contracts that use USD LIBOR as a reference rate as soon as practicable and in any event by Dec. 31, 2021, in order to facilitate an orderly—and safe and sound— LIBOR transition.
On July 1, 2020, the Federal Financial Institutions Examination Council (FFIEC) issued a "Joint Statement on Managing the LIBOR Transition" noting that the LIBOR transition is a significant event that banks should closely manage. The FFIEC statement further explained that new financial contracts should either utilize a reference rate other than LIBOR or have robust fallback language that includes a clearly defined alternative reference rate after LIBOR's discontinuation.

Financial Literacy and Future Financial Outcomes
Financial literacy is a strong indicator of positive financial outcomes for the future, but differing levels of financial literacy among Americans may contribute to widening inequality among different segments of the population, according to a new study by the FINRA Investor Education Foundation (FINRA Foundation), the University of Southern California's Center for Economic and Social Research (CESR) and The George Washington University's Global Financial Literacy Excellence Center (GFLEC).
The research brief, "The Stability and Predictive Power of Financial Literacy: Evidence From Longitudinal Data," was published on Oct. 29 in recognition of World Investor Week 2020, a global weeklong campaign held Oct. 5-11, but celebrated throughout the entire month of October due to the ongoing pandemic. The campaign seeks to raise awareness about the importance of investor education and protection.
---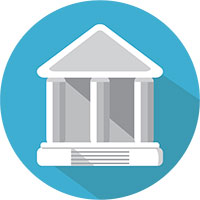 LICENSEE ACTIVITY
---
Commercial Bank Activity
New Bank
Genesis Bank
Proposed location: Street address to be determined, Newport Beach/Irvine Area
Correspondent: James Jones
Carpenter & Company, 23 Corporate Plaza Drive, Suite 150, Newport Beach, CA 92660
Approved: 11/4/20
Merger
Seacoast Commerce Bank, San Diego, California, merged with and into Enterprise Bank & Trust, Clayton, Missouri
Effected: 11/13/20
Acquisition of Control
CW Bancorp to acquire control of CommerceWest Bank
Approved: 11/18/20
Sale of Partial Business Unit
First Choice Bank to sell the banking business of the Rowland Heights branch office to Golden Bank, National Association
Filed: 11/4/20
Approved: 11/18/20

Premium Finance Company Activity
New Premium Finance Company
Premise Premium Finance Co.
660 Newport Center Drive, Newport Beach
Opened: 11/8/20
Foreign (Other Nation) Bank Activity
Discontinuance of Office
Chong Hing Bank Limited
601 California Street, San Francisco (Representative Office)
Filed: 10/19/20
Approved: 11/5/20
Discontinued: 11/30/20
Money Transmitter Activity
New Money Transmitter
PointChain Technology USA CA Inc.
Opened: 11/24/20
Utopa America Inc.
Filed: 11/4/20
Acquisition of Control
Fleetcor Technologies Operating Company, LLC, to acquire control of Associated Foreign Exchange, Inc.
Filed: 11/5/20
Approved: 11/9/20
Pangea Transfer Company, LLC, to acquire control of Pangea USA, LLC
Filed: 11/20/20
StoneX Group Inc., to acquire control of EncoreFX, Ltd.
Approved: 11/20/20
WorldRemit Corp., to acquire control of Chime Inc.
Approved: 11/4/20
MANUEL P. ALVAREZ • Commissioner of Financial Protection and Innovation
The December 2020 Monthly Bulletin covers the month ended  November 30, 2020.
It is issued pursuant to Financial Code section 376.
The Monthly Bulletin is available at no charge via e-mail.
To subscribe, go to: https://public.govdelivery.com/accounts/CADFI/subscriber/new.
Back to the top of this newsletter
Last updated: Jul 23, 2021 @ 11:57 am