---
Monthly Bulletin – March 2021
Volume 8, Number 8
DFPI Hosting Economic Equity Conference for Banks & Credit Unions
The Department of Financial Protection and Innovation is proud to virtually present its inaugural Economic Equity Conference on April 21, 2021.
Curated for top-level banking executives and diversity officers, conference highlights include:
Expert guidance for bankers from a nationally renowned diversity consultant
Findings presented by Commissioner Alvarez on the department's first ever State Bank Diversity Survey
A panel discussion with industry leaders on what banks can do to help close the racial wealth gap
Honorary messages from special guests
Invitations to this private event were sent via GovDelivery to all state banks and credit unions in February. If you did not receive your invitation or have questions, please email DEI@dfpi.ca.gov.
Laura Carlson Promoted to Financial Institutions Manager
Effective March 1, Laura J. Carlson was promoted to Financial Institutions Manager, Portfolio Manager.
Laura is a graduate of San Diego State University and began her career with the State as a Financial Institutions Examiner with the Department of Financial Institutions in 2004. In 2009, she was promoted to Senior Examiner and has served in that position for over 12 years in the San Diego office. Laura is taking over the duties of Carol Rhyne, who retired at the end of last year.
Laura enjoys her free time with her husband and daughter, and loves traveling, hiking, camping, off-roading and snowboarding with her friends and family.

DFPI Seeks Public Comments on AB 857 Regulations Regarding Public Banking
On Dec. 4, 2020, the Department of Financial Protection and Innovation published a notice of proposed rulemaking to adopt regulations to implement AB 857 (Stats. 2019, Ch. 442), which authorizes local agencies to apply for a certificate of authorization to transact business as a bank.
The Commissioner made the proposed rules available for a 45-day public comment period and the Department received comments to the proposed rules. In response to public comments received to the originally proposed rules, the Commissioner intends to modify the rules. The modified rules are available for public comment, for a 15-day comment period.
The Notice of Modifications to Proposed Regulations and the Modified Text is available are available. The deadline to submit comments to the modified rules is March 26, 2021.
Comments may be e-mailed to regulations@dfpi.ca.gov.

Some Escrow Reports Due March 15
Escrow agent licensees are required to submit to the Commissioner of the DFPI an annual report prepared by an independent certified public accountant or an independent public accountant (Financial Code section 17406) within 105 days after the close of the escrow agent's fiscal year. The annual report includes audited financial statements and required supplemental information.
If your fiscal year ended on Nov. 30, 2020, your annual report is due March 15, 2021. Please have your CPA email your report to ESCAnnualReportFiling@dfpi.ca.gov by the deadline using a secured encrypted delivery system. The use of a secured dropbox is also acceptable. If your CPA is unable to submit the annual report electronically, it can be mailed to Sultanna Wan, Senior Financial Institutions Examiner, Escrow Law, Department of Financial Protection and Innovation, 320 West Fourth Street, Suite 750, Los Angeles, CA 90013.
Penalties for failure to file the annual report by the due date or to include required information are $100 per day for the first five days a report is late and $500 per day thereafter (Financial Code section 17408). Failure to file a report or to include any required information may also result in the suspension or revocation of an escrow agent's license and/or prompt an immediate examination (Financial Code section 17602.5).
For questions about the annual reports, call Sultanna Wan at (213) 576-7647.

CFL Annual Reports for Calendar Year 2020 Due March 15
Annual reports for calendar year 2020 for licensees engaged in business under the California Financing Law (CFL), the Property Assessed Clean Energy (PACE) Financing Program, and the Responsible Small Dollar Loan (RSDL) pilot program must be submitted to the Department no later than March 15, as required under Financial Code section 22159(a).
Licensees must log into the self-service portal at the DFPI website in order to complete the report.

CDDTL Annual Report and Industry Survey Due March 15
All California Deferred Deposit Transaction Law (CDDTL) licensees must submit a 2020 Annual Report and Industry Survey to the DFPI by March 15.
The Annual Report and Industry Survey must be completed online through the DFPI self-service portal. To prepare and submit the required reports, all CDDTL licensees are required to have a registered DFPI portal account.
The Annual Report and Industry Survey are required by California Financial Code sections 23026 and 23015. If you have questions, or need clarification on the instructions, please email RespondToCDDTL@dfpi.ca.gov.
Student Loan Servicing Annual Reports Due March 15
Pursuant to Financial Code section 28146(a) of the Student Loan Servicing Act, student loan servicers are required to file an annual report with the DFPI Commissioner by March 15.
Annual reports must be completed on the DFPI's website via your self-service portal account labeled Student Loan Servicing Annual Report under the "Your Reports" section. Paper or mailed submissions will not be accepted. The Commissioner may impose a financial penalty if a licensee fails to submit a report on time.
Licensees with questions about the Student Loan Servicing report should send an email to studentloanservicing@dfpi.ca.gov.

Holden Act Reports Due March 31
Mortgage lending licensees must file their Residential Mortgage Loan Report for calendar year 2020 (Holden Act Report) no later than March 31.
The Holden Act Report must be filed by all State-licensed residential mortgage lenders that do not report the data to a federal or State regulatory agency as provided by the Home Mortgage Disclosure Act of 1975.
Licensees should consult with their internal compliance officers regarding whether they are required to file the report. Instructions and reporting forms may be found at the DFPI website here.
Completed reports may be scanned and emailed on or before March 31 to Holden.Inquiries@dfpi.ca.gov. Information regarding the report may be obtained by calling (866) 275-2677.

BDIA Online Examination Commences April 1
The Broker-Dealer / Investment Adviser Division is continuing an annual online examination for certain registered Investment Advisers, in accordance with DFPI's authority under California Corporations Code Section 25241, subdivision (c). This mandatory examination consists of an online examination for Investment Advisers registered with the DFPI, who have their principal place of business in another state.
The online examination for this year is scheduled to commence on April 1, 2021. If selected, the advisory firm will be notified on April 1, 2021 and is required to complete and submit the online examination by May 17, 2021. The Division is structuring the exam to be conducted on a four-year cycle. However, an Investment Adviser may be selected for a future examination sooner or later than the estimated four-year cycle.
To communicate the online examination, as well as any follow-up communication, the Division will use the Investment Adviser email as disclosed on the current Form ADV. The business e-mail address must be dedicated to receiving DFPI communications and be monitored by the executive staff of your firm, to ensure prompt attention is paid to communications from DFPI.
If you have any questions or inquiries, please contact the Division at CADFPIExams@dfpi.ca.gov.

DFPI Launching 2nd Round of Grants to Support Financial Education on April 5
On April 5, 2021, the DFPI will begin accepting applications for CalMoneySmart grants to support financial education and empowerment programs for unbanked and underbanked consumers in the state of California. This is the second round of application submissions, with the first-round awarding 12 nonprofits with close to $1 million in grant funding in 2020.
CalMoneySmart awards a total of $1 million per year in individual grants of up to $100,000 to nonprofit organizations to develop or provide unbanked and underbanked consumers with free financial education, access lower-cost financial services, establish or improve their credit, increase savings, or reduce debt. Additional information can be found at https://dfpi.ca.gov/calmoneysmart/ or on the CalMoneySmart Facebook page at https://www.facebook.com/CalMoneySmart. For questions, comments, or help applying, contact CalMoneySmart@dfpi.ca.gov.
---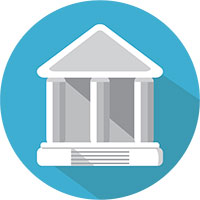 LICENSEE ACTIVITY
---
Commercial Bank Activity
Merger
Boston Private Bank & Trust Company, Boston, Massachusetts, to merge with and into Silicon Valley Bank, Santa Clara, California
Filed: 2/24/21
Credit Union Activity
Merger
Solano First Federal Credit Union, Fairfield, to merge with and into Valley Strong Credit Union, Bakersfield
Filed: 2/26/21
Premium Finance Company Activity
Voluntary Surrender
Premium Finance Funding, Inc. dba Premium Finance Funding
Effected: 2/16/21
Skipjack Premium Finance Company
Effected: 2/23/21
Money Transmitter Activity
New Money Transmitter
AllPaid, Inc. DBA GovPayNet
Approved: 2/10/21
Acquisition of Control
Mirasol Parent, LLC, to acquire control of RealPage Payments Services LLC
Approved: 2/8/21
Change of Name
Metavante Payment Services, LLC, to change its name to Realnet Payments LLC
Effected: 2/17/21
Last updated: Sep 16, 2021 @ 12:39 pm