---
Monthly Bulletin – September 2021
Volume 9, Number 2

DFPI Debt Collector Licensing Now Available at NMLS
All debt collectors operating in California can now apply to be licensed by the Department, representing the first step in increased state oversight that will include an assessment of applications, formal examinations, and protections for California consumers. Debt collectors, debt buyers, and debt collection attorneys operating in the state may now submit their license applications online at the Nationwide Multistate Licensing System (NMLS).
The recently enacted Debt Collection Licensing Act (DCLA), passed last year as SB 908, and requires that all debt collectors submit a license application prior to Jan. 1, 2022, to continue operating in California next year.
The new law also authorizes the DFPI to take in borrowers' complaints and enforce violations. It will give consumers a single location to check whether companies are licensed, and whether they have been subject to any enforcement actions, including license suspensions or revocations.
Any debt collector collecting debt in the state of California must submit an application on or before Friday, Dec. 31, 2021. Once a debt collector has submitted an application, they may continue operating as a debt collector in California while the application is pending. If an application is submitted after this date, the applicant will be required to wait for the issuance of a license before they can continue to operate in the state.
Marchael Kelly Promoted to Deputy Commissioner for Supervision & Registration of New Covered Persons
Marchael Kelly has been promoted to Deputy Commissioner for the Supervision & Registration of New Covered Persons, which will be housed under the new Consumer Financial Protection Division. This position was created under the California Consumer Financial Protection Law and will help the DFPI oversee new industries previously unregulated by the Department. Marchael will be building a new team of examiners and researchers.
Marchael previously worked as a Financial Institutions Manager (Special Administrator) of the California Deferred Deposit Transaction Law (CDDTL) for the DFPI. Marchael started with the Department in November 1999, nearly 22 years ago. He will continue to be based out of the San Francisco office and started his role as Deputy Commissioner on Sept. 1.

DFPI to Issue Mandatory Reporting Requirements for Mortgage Servicers
In an effort to further support state and federal COVID-19 foreclosure protections and relief efforts, the DFPI is requiring licensees handling residential mortgages – either directly or through sub-servicers – to provide information about the actions they are taking to help homeowners avoid foreclosure, including:
A process for screening borrowers for potential eligibility for state and federal foreclosure aid
Procedures and plans for compliance with loss mitigation requirements
An assessment of the magnitude of foreclosure risk among the loans they service
The DFPI wants to ensure that licensees tell vulnerable consumers about assistance that is or will soon be available to delinquent mortgage borrowers and document their good faith efforts toward screening borrowers for applicable loan modifications, mortgage relief funds and other protections, including the upcoming federal Homeowner Assistance Fund. Licensees are strongly encouraged to participate in the Homeowner Assistance Fund and other available mortgage relief initiatives to ensure more Californians have access to the various forms of assistance being offered.
The DFPI also has launched a multi-pronged education and communications campaign as part of its efforts to protect homeowners from foreclosure. California homeowners can visit www.HousingisKey.com or the DFPI's newly created foreclosure protection resource page, which has information for both licensees and consumer.
Request for Assistance in California Wildfire Disaster Areas
In recognition of the impact of the wildfires in Alpine, Butte, El Dorado, Lassen, Plumas, Shasta, Siskiyou, Tehama and Trinity counties, Acting Commissioner Christopher S. Shultz encourages lenders and servicers to work with those affected by these disasters and consider flexibility in their efforts to repay mortgages and other loans.
Any support that can be extended to survivors of this disaster is appreciated. A number of disaster assistance programs have been implemented to help individuals, businesses, farmers, and the impacted communities recover. The Acting Commissioner supports and will not criticize efforts to accommodate disaster victims in a safe and sound manner. Prudent efforts to modify or restructure loans for disaster victims will not be criticized by examiners.
IT System Survey for Banks, Credit Unions, and Trust Companies
On Aug. 30, the DFPI sent out its biennial IT survey to all banks, including foreign banking organizations, credit unions, and trust companies. The survey was emailed to each institutions' designated email address in accordance with Financial Code § 331.5. Please take a moment to ensure that an appropriate email address is on file, and that the mailbox is monitored regularly.
The email contained a secure link to your individual institutions survey. The electronic 2021 IT Systems Survey is designed to help the DFPI assess the level of each licensee's IT risk, allocate resources, and prepare for examinations.
Licensees are required to submit the survey pursuant to Financial Code § 455 and Financial Code § 14255. Responses are kept confidential and used only in the examination process.
The survey was sent out on Aug. 30 and is due back by 11:59 PM Sept. 29. If you have questions please contact:

New Rules on Oct. 1 for NMLS Transition and PACE Program Administrators under CFL
Effective Oct. 1, 2021, new regulations under the CFL take effect. In general, the regulations provide as follows:
All new license applications under the California Financing Law must be submitted through the Nationwide Multistate Licensing System & Registry (NMLS) on and after Oct. 1, 2021.
All licensees not yet on NMLS must transition onto NMLS by Dec. 31, 2021.
PACE program administrators must comply with new regulatory provisions.
The text of the regulations and the final statement of reasons may be found through the following links:
PRO 02/17 – Text of Final Rules (PDF)
PRO 02/17 – Final Statement of Reasons (PDF)
For new applicants applying for a license through NMLS and licensees transitioning to NMLS, begin by selecting "Getting Started" from the NMLS Resource Center page. NMLS has state-specific checklists to assist new applicants and licensees transitioning onto NMLS, and FAQs for guidance on transitioning a license onto NMLS.
Questions may be directed to CFL.Inquiries@dfpi.ca.gov or (866) 275-2677.
Office of Financial Technology Innovation Office Hours
Developing a new financial product or service? Come talk to us!
The Office of Financial Technology Innovation (OFTI) is announcing the kick-off of Virtual Office Hours every Tuesday from 9 – 10 am PT. Interested parties are invited to drop in office hours with the OTFI Deputy Commissioner, Christina Tetreault. Meetings are 20 minutes, and occur on a first-come, first-served basis, although registration is required. See below for more details.
There are multiple benefits of meeting with the DFPI! You can share your company's story in your way and on your terms. You can request information, such as an introduction to a Department subject matter expert, and you can help make sure your regulator is informed and truly understands what you are trying to accomplish.
Interested? Please register in advance:
https://us02web.zoom.us/meeting/register/tJUrfu2sqjojEtKPm0-oZsuTBxthdP3NPXvM. After registering, you will receive a confirmation email containing information about joining the meeting.
Can't make the drop in? Schedule a meeting with Christina by emailing OFTI@DFPI.CA.Gov or using the contact form on the OFTI webpage.
Second Round of DFPI Grants Supports Financial Education
On Sept. 13, the DFPI announced recipients of the second round of CalMoneySmart grants to support financial education and empowerment programs for unbanked and underbanked consumers in California. DFPI Acting Commissioner Christopher S. Shultz and Business, Consumer Services and Housing Agency Secretary Lourdes M. Castro Ramírez participated in a virtual event featuring two grant recipients, Proteus Inc. of Visalia and the National Coalition of 100 Black Women, San Francisco chapter. A recording of the event may be viewed at YouTube here: https://youtu.be/iFsAsvuP9IQ.
The 2021-22 CalMoneySmart grantees represent communities and financial education nonprofits throughout the state, serving unbanked households across 27 counties.
CalMoneySmart grant recipients who were awarded grants during the first round of funding have utilized the funding to create financial coaching programs, financial education curriculum, and provide financial services aimed at unbanked households throughout California.
Compliance with California Board Diversity Laws
Diversity is good for business. A host of surveys and studies – issued from sources like the Harvard Business Review and the McKinsey & Company Consulting Firm, to name a few – conclude that companies with diverse corporate boards not only govern better and respond more effectively to market shifts, but they also enjoy financial returns above their respective national industry medians.
California is home to 647 publicly held domestic or foreign companies according to a March 2021 report issued by the California Secretary of State. Under California's new corporate board diversity laws (SB 826 and AB 979), these corporations must seat minimum numbers of directors who self-identify as female and members of underrepresented communities, as defined by statute, by Dec. 31, 2021, or risk fines.
Corporations regulated by the DFPI should consult with legal counsel to determine if they are covered by the California corporate board diversity laws. Although most licensees are not subject to the diversity mandates, the DFPI commends those that have voluntarily complied and urges all companies to make efforts to seat boards that reflect the diversity of the communities they serve.
More information on California's board diversity laws can be found at www.sos.ca.gov/business-programs/diversity-boards.

Federal Agencies Issue Guidance to Help Financial Institutions Evaluate Fintech
On Aug. 27, the Federal Reserve, the Federal Deposit Insurance Corp. (FDIC), and the Office of the Comptroller of the Currency (OCC) released a guide for community banks when evaluating potential fintech partners. The guidance recommends that banks assess a fintech's (1) business experience and qualifications; (2) financial condition; (3) compliance with laws and regulations; (4) risk management and control processes; (5) information security; and (6) operational resilience.
The guide is intended as a resource and not a mandatory set of new rules with which to comply. It is part of ongoing efforts by regulators to facilitate the promotion and adoption of new and innovative technologies by financial institutions, particularly community banks.
The Federal Financial Institutions Examination Council (FFIEC), on behalf of its members, also issued guidance that provides financial institutions with examples of effective authentication and access risk management principles and practices for customers, employees, and third parties accessing digital banking services and information systems.

PPP Data Highlights Significance of State-Chartered Banks, CSBS Analysis Shows
State-chartered banks were the primary distributor of relief funds to communities, according to a new analysis by the Conference of State Bank Supervisors (CSBS). The analysis matched recently available loan-level Paycheck Protection Program (PPP) data with lender demographic data, providing the first estimate of how different types of lenders originated PPP loans for small businesses around the country.
Specifically, the analysis revealed that, as of July 1, 2021:
State-chartered banks provided 51% of all PPP funding by dollar volume. State-chartered banks provided $410.1 billion in total PPP funding, national banks provided $306.1 billion in PPP funding, and other lenders provided $82.5 billion in PPP funding.
State-chartered banks originated 42% of total PPP loans by number of loans. State chartered banks originated 4.93 million PPP loans, national banks originated 3.26 million loans, and other lenders originated 3.57 million loans.
State-chartered banks saved more than 50% of the 66+ million jobs the program saved. State-chartered banks saved 33.7 million jobs by connecting small businesses across the country with critical COVID relief in the form of PPP loans. National banks saved 27.5 million jobs, and other lenders saved 8.1 million jobs.
State-chartered banks were the predominant force in PPP lending to rural areas, providing 65% of all PPP funding by dollar volume to small businesses in rural areas. State-chartered banks provided $81.7 billion in PPP funding in rural areas, national banks provided $33.8 billion in PPP funding in rural areas, and other lenders provided $10.8 billion in PPP funding in rural areas.
State-chartered banks provided 50% of all PPP funding by dollar volume in low-to-moderate income areas. State-chartered banks provided $107.5 billion in PPP funding in low-to-moderate income (LMI) areas, national banks provided $77.2 billion in PPP funding in LMI areas, and other lenders provided $29.6 billion in funding in LMI areas.
---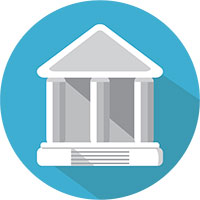 LICENSEE ACTIVITY
---
Commercial Bank Activity
New Bank
Genesis Bank
4675 MacArthur Court, Suite 1600, Newport Beach
949-273-1226
949-273-1227 (fax)
Officers: Stephen Gordon, Chairman of the Board and Chief Executive Officer
Jenny Simmons, President / Chief Operating Officer
Brian Fitzmaurice, Executive Vice President / Chief Credit Officer
Andy Gallardo, Executive Vice President / Chief Legal and Risk Officer
Will Han, Executive Vice President / Chief Financial Officer
Capitalization: $57,000,000.00
Website: /www.mygenesisbank.com
Opened: August 2, 2021
Merger
American River Bank, Sacramento, to merge with and into Bank of Marin, Novato
Effected: 8/07/21
Valley Republic Bank, Bakersfield, to merge with and into Tri Counties Bank, Chico
Filed: 8/04/21
Purchase of Partial Business Unit
Cathay Bank, to acquire the banking business of ten branch offices of HSBC Bank USA, National Association and additional loans and deposits associated with HSBC's West Coast mass retail market consumer banking business and retail business banking business
Approved: 8/20/21
Royal Business Bank, to acquire the banking business of the Honolulu branch of Bank of the Orient
Filed: 8/02/21
Sale of Partial Business Unit
Bank of the Orient, to sell the banking business of its Hawaii branch to Royal Business Bank
Filed: 8/05/21
Premium Finance Company Activity
New Premium Finance Company
Fintruss CA Corp.
660 Newport Center Drive, Newport Beach
Approved: 8/05/21
Discontinuance of Office
Shizuoka Bank, Ltd., The
To discontinue Wholesale Branch at 801 South Figueroa Street, Los Angeles, and to establish a Representative Office at 873 Santa Cruz Avenue, Menlo Park
Filed: 8/20/21
Approved: 8/31/21
Change of Name
Bank of Guam, to change its name to TASI Bank, Division of Bank of Guam
Effected: 7/07/21
Foreign (Other State) Bank Activity
New Facility
Pinnacle Bank (Nashville, TN)
3333 Michelson Drive, Irvine (Facility – Insured Bank)
Opened: 5/03/21
Money Transmitter Activity
New Money Transmitter
Figure Payments Corporation
Filed: 8/17/21
RAM Payment, LLC
Filed: 8/20/21
Acquisition of Control
Tyler Technologies, Inc., to acquire control of VendEngine, Inc.
Approved: 8/10/21
Visa Open Connect Limited, to acquire control of The Currency Cloud Inc.
Filed: 8/23/21
Last updated: Jan 15, 2022 @ 5:15 am