---
Monthly Bulletin – April 2021
Volume 8, Number 9
DFPI Hosts Inaugural Economic Equity Conference
The Department of Financial Protection and Innovation is proud to virtually present its inaugural Economic Equity Conference on April 21. Curated for top-level banking executives and diversity officers, conference highlights include:
Expert guidance for bankers from a nationally renowned diversity consultant
Commentary from DFPI Commissioner Manual P. Alvarez on the department's first ever State Bank Diversity Survey
Panel discussion with industry leaders on strategies for closing the racial wealth gap
Honorary messages from special guests
Invitations to this private event were sent via GovDelivery to all state banks and credit unions in February. If you did not receive your invitation or have questions, please email DEI@dfpi.ca.gov.
Consumer, Homeowner and Renter Relief During COVID-19
More than a year into the COVID-19 pandemic, the DFPI continues to expand efforts to protect consumers from financial impacts of the lethal virus that has ravaged the state's economy and killed more than 58,000 Californians.
The DFPI is aggressively exercising its new authority under the California Consumer Financial Protection Law to regulate a large group of newly covered financial services, including debt collectors, credit reporting and credit repair agencies, debt relief agencies and others. It has taken actions to collect data on a number of new industries, including debt relief and earned wage access providers The Department also issued an order against an unlawful Property Assessed Clean Energy (PACE) solicitor, and a cease-and-desist order against a student loan debt relief company charging borrowers exorbitant fees for the false promise of getting their student debt forgiven.
In addition, the Department has stepped up measures to expose and track emerging scams, field and respond to a large increase in consumer complaints and inquiries, connect struggling consumers with available resources, and to work with licensees to ensure compliance with state and federal laws enacted to protect homeowners from foreclosures.
The DFPI's expanded initiatives include:
For licensees engaged in mortgage loan servicing, DFPI exams now include verification of compliance with recently enacted state and federal laws protecting homeowners from coronavirus-related foreclosures. All mortgage loan servicers licensed by the DFPI undergo routine regulatory examinations to ascertain compliance with applicable state and federal laws.

The applicable laws include provisions allowing for forbearance of mortgage payments, post-forbearance options forbidding a requirement of lump sum payments, and the extension of the California Homeowner Bill of Rights to tenant occupied principal residences. California's legislation, AB 3088, offers protection to both federally backed and non-federally backed mortgage loans.
The California Homeowner Bill of Rights was enacted in 2013 to provide protections for residential borrowers faced with the challenge of increasing residential foreclosures in California and to ensure borrowers are provided with available loss mitigation options. The DFPI is taking the necessary actions to ensure mortgage loan servicers comply with the required homeowner protections and reminded licensees in a bulletin last month of those laws.

The DFPI continues to experience and respond to a more than 40 percent increase in consumer complaints, calls and inquiries since the onset of COVID-19 in the state. Pandemic-related concerns about mortgages, student loans, personal loans, questionable investments, and apparent fraudulent schemes prompted many of the additional inquiries and complaints. The DFPI is tracking all COVID-19 related complaints and reporting harmful emerging consumer trends to the Enforcement Division for investigation. The DFPI Consumer Services Office also works with homeowners and licensees to resolve any issues holding up forbearance. In the process, the consumer office advises consumers of their rights and options during these difficult times.
The DFPI has posted and circulated consumer alerts warning of scams involving federal stimulus payments, fake default notices and private placement offerings. To aid consumers, the DFPI maintains a COVID-19 page that serves as a bulletin board for relief programs, consumer advisories, and financial relief efforts.
The DFPI has launched an investigation of lender efforts to evade the state's new, stricter interest rate caps at a time when consumers need credit more than ever.
"Although complaints are relatively low because the industry has been on its best behavior," Commissioner Manuel P. Alvarez stressed, "the DFPI will not tolerate excessive charges to consumers during these difficult times."

DFPI Sanctions Former PACE Solicitor Under New Consumer Financial Protection Law
On March 30, the DFPI permanently barred James Jacob Berry and any company he owns or controls from seeking future enrollment as a PACE solicitor's agent or PACE solicitor, after finding that Berry and his three companies misled consumers by marketing their product as a "no-cost" government-funded program.
The companies, which include a former PACE solicitor disenrolled by its program administrator, would have fallen outside the regulatory oversight of the Department prior to the passage of the California Consumer Financial Protection Law (CCFPL), which took effect Jan. 1, 2021. Berry and his companies evaded PACE laws by using an unenrolled company to advertise and solicit consumers for PACE financing.
The DFPI entered into a consent order with Berry and his companies: Community Solar Inc., doing business as Premier Community Construction; PACE Consulting Agency Inc., doing business as The PACE Program of California; and PACE Marketing & Communications after finding that Berry and his companies evaded PACE laws by using an unenrolled company to advertise and solicit customers for PACE financing.
In addition to barring Berry, the DFPI ordered Berry and his companies to stop offering PACE financing to consumers and to stop using "PACE" in its business names, websites, marketing materials, or communications.

BDIA Online Examination Commenced April 1
The Broker-Dealer/Investment Adviser Division is continuing an annual online examination for certain registered Investment Advisers, in accordance with DFPI's authority under California Corporations Code Section 25241, subdivision (c). This mandatory examination consists of an online examination for Investment Advisers registered with the DFPI, who have their principal place of business in another state.
The online examination for this year commenced on April 1. Selected firms were notified on April 1 and are required to complete and submit the online examination by May 17, 2021. The Division is structuring the exam to be conducted on this population on a four-year cycle. However, an Investment Adviser may be selected for a future examination sooner or later than the estimated four-year cycle.
To communicate the online examination, as well as any follow-up communication, the Division will use the Investment Adviser email as disclosed on the current Form ADV. The business email address must be dedicated to receiving DFPI communications and be monitored by the executive staff of your firm to ensure prompt attention is paid to communications from DFPI.
If you have any questions or inquiries, please contact the division at CADFPIExams@dfpi.ca.gov.

Some Escrow Reports Due April 15
Each escrow agent licensee is required to submit to the Commissioner of the DFPI an annual report prepared by an independent certified public accountant or an independent public accountant (Financial Code section 17406) within 105 days after the close of the escrow agent's fiscal year. The annual report includes audited financial statements and required supplemental information.
If your fiscal year ended on Dec. 31, 2020, your annual report is due April 15, 2021. Please have your CPA email your report to ESCAnnualReportFiling@dfpi.ca.gov by April 15 using a secured encrypted delivery system. The use of a secured dropbox is also acceptable. If your CPA is unable to submit the annual report electronically, it can be mailed to Sultanna Wan, Senior Financial Institutions Examiner, Escrow Law, Department of Financial Protection and Innovation, 320 West Fourth Street, Suite 750, Los Angeles, CA 90013.
Penalties for failure to file the annual report by the due date or to include required information are $100 per day for the first five days a report is late and $500 per day thereafter (Financial Code section 17408). Failure to file a report or to include any required information may also result in the suspension or revocation of an escrow agent's license and/or prompt an immediate examination (Financial Code section 17602.5).
For questions about the annual reports, call Sultanna Wan at (213) 576-7647.

Revised Proposed Commercial Financing Regulations: Comments due April 26
The DFPI is seeking public comment by April 26 on revised proposed text to carry out SB 1235, which requires lenders and other commercial financing companies to provide clear and consistent disclosures to small business owners.
On September 11, 2020, the Commissioner of Financial Protection and Innovation published a Notice of Rulemaking Action to adopt regulations under Division 9.5 of the California Financial Code to implement SB 1235 (Chapter 1011, Statutes of 2018). After reviewing comments submitted in response to the notice, the Commissioner has proposed revisions to the draft regulation text.
On April 7, the Commissioner published a Notice of Modifications of Proposed Regulations Under Division 9.5 of the California Financial Code and a revised text for its proposed Commercial Financing Disclosure Regulations (PRO 01/18 – SB 1235). Comments on the revisions to the proposed regulation text are due on April 26 and may be emailed to regulations@dfpi.ca.gov.
Financial Capability Month Event
In honor of National Financial Capability Month, the DFPI is hosting a FREE webinar and virtual resource fair at noon on April 13. With the onset of the COVID-19 pandemic, financial education couldn't be more important as people struggle to stay afloat during an economic downturn and plan for their future.
To help Californians navigate this uncertain time, the DFPI's webinar and virtual resource fair will cover topics including money management, budgeting, credit repair, saving, and investing. For more information visit https://dfpi.ca.gov/resource-fair.

Second Round of DFPI Grants to Support Financial Education
On April 5, the DFPI began accepting applications for a second round of CalMoneySmart grants to support financial education and empowerment programs for unbanked and underbanked consumers in California. The first-round awarded 12 nonprofits with nearly $1 million in grant funding in 2020.
CalMoneySmart awards $1 million per year in grants of up to $100,000 to nonprofit organizations to help unbanked and underbanked consumers access lower-cost financial services, establish or improve their credit, increase savings, or reduce debt. Additional information can be found at https://dfpi.ca.gov/calmoneysmart/ or on the CalMoneySmart Facebook page at https://www.facebook.com/CalMoneySmart.
For questions, comments, or help applying, contact CalMoneySmart@dfpi.ca.gov.
---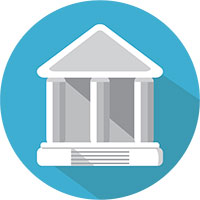 LICENSEE ACTIVITY
---
Commercial Bank Activity
Merger
Bank of Feather River, Yuba City, to merge with and into Plumas Bank, Quincy
Filed: 3/25/21
Ohana Pacific Bank, Honolulu, Hawaii, to merge with and into Commonwealth Business Bank, Los Angeles
Filed: 3/29/21
Acquisition of Control
Stephen Fleming and Scott Nichols, co-trustees of the Jon S. Kelly Marital Trust, to acquire control of River City Bank, Sacramento
Filed: 3/31/21
Credit Union Activity
Merger
Federal Employees West Federal Credit Union, Los Angeles, to merge with and into Credit Union of Southern California, Anaheim
Filed: 3/23/21
Money Transmitter Activity
New Money Transmitter
Expensify Payments LLC
Filed: 2/23/21
Change of Name
EncoreFX Ltd., changed its name to StoneX Payment Services Ltd.
Effected: 3/11/21
Voluntary Suspension of Operations
The Department of Financial Protection and Innovation (DFPI) has been notified that Moneydart Global Services Inc. has voluntarily suspended all money transmission operations in California effective Dec. 15, 2020 through May 31, 2021. Consumers may contact Shanti Om Bade at 732-582-6416 ext. 132 or by e-mail at shantiom.bade@moneydart.com.
Last updated: Sep 16, 2021 @ 12:39 pm