---
Monthly Bulletin – July 2021
Volume 8, Number 12
2021-22 Assessment Rates for Financial Institutions
Invoices for the 2021-22 annual assessment were mailed on June 30, 2021, and are payable on or before July 30, with more time allowed for payments made via electronic funds transfers (EFT). EFT payments are due by Aug. 6.
Following is assessment information for various types of financial institutions:
Commercial Banks, Foreign Banks, and Trust Companies: The base rate was set at $1.44 per $1,000 of assets, a $0.05 increase from last year's rate of $1.39.
Credit Unions: The 2021-22 assessment rate was set at $1.01 per $1,000 of assets, the same as last year's rate.
Offices of Foreign (Other State) Credit Unions: Pursuant to California Financial Code section 16006 (d), foreign (other state) credit unions shall pay $250 for each office located in California or up to $1,000.
Industrial Banks: The base rate was set at $1.44 per $1,000 of assets, an increase of $0.05 from last year's rate of $1.39.
Money Transmitters: The 2021-22 assessment rate was set at $0.02 per $1,000 received for transmission by a licensee in calendar year 2020, the same as last year's rate. The 2021-22 assessment rate for issuers of payment instruments and stored value was set at $0.63 per $1,000 of total payment instruments and stored value sold by a licensee. The rate has not increased since 2012.
For questions about the calculation of an assessment, please refer to "How to Calculate Your Assessment" or contact Patrick Carroll at (415) 263-8559 or patrick.carroll@dfpi.ca.gov. Questions regarding assessment payment processing should be directed to Accounting at AccountingAR@dfpi.ca.gov.
DFPI Debt Collector Licensing Rulemaking
On April 23, 2021, the Commissioner of Financial Protection and Innovation issued a notice of rulemaking to adopt the license application and procedures for applying for a debt collection license under the Debt Collection Licensing Act.
On June 23, 2021, the Commissioner issued a notice of modifications to this rulemaking action. Modifications include additional language translation requirements and other technical amendments. The Commissioner set a 17-day public comment period on the modifications due by July 12, 2021. The DFPI website has both the Notice of Modifications and the Proposed Modified Text.
All debt collectors must submit an application for registration on or before Friday, Dec. 31, 2021, to continue operating in 2022, pending approval or denial of the application (Fin. Code § 100000.5(c)). Failure to submit an application by the Dec. deadline would preclude a debt collector from operating until the issuance of a license (Fin. Code §§ 100000.5, 100001(a)).
The application is expected to be available on the Nationwide Multistate Licensing System & Registry (NMLS) beginning Sept. 1. For more information, we encourage debt collectors to visit the FAQ. To avoid missing important updates, you are strongly encouraged to check the DFPI website periodically and subscribe to the DFPI's email subscription service.

California Financing Law: Modifications to Proposed Regulations
On July 7, the DFPI released its fifth notice seeking comments on modifications to proposed regulations under the California Financing Law (CFL). The proposed amendments and additions to the regulations under the CFL, first published on Oct. 25, 2019, relate to the transition of licensees onto Nationwide Multistate Licensing System and Registry (NMLS) and the oversight of Property Assessed Clean Energy (PACE) program administrators.
The last day to submit comments on the fifth proposed modifications is Thursday, July 22, 2021.
Comments may be submitted by:
Email to regulations@dfpi.ca.gov.
Postal mail addressed to Department of Financial Protection and Innovation, Attn: Sandra Sandoval, 300 S. Spring Street, Suite 15513, Los Angeles, CA 90013
The DFPI website has both the Fifth Notice of Modifications and the Fifth Proposed Modified Text.

Some Escrow Reports Due July 14
Each escrow agent licensee is required to submit to the Commissioner of the DFPI an annual report prepared by an independent certified public accountant or an independent public accountant (Financial Code section 17406) within 105 days after the close of the escrow agent's fiscal year. The annual report includes audited financial statements and required supplemental information.
If your fiscal year ended on March 31, 2021, your annual report is due July 14, 2021. Please have your CPA email your report to ESCAnnualReportFiling@dfpi.ca.gov by July 14 using a secured encrypted delivery system. The use of a secured dropbox is also acceptable. If your CPA is unable to submit the annual report electronically, it can be mailed to Sultanna Wan, Senior Financial Institutions Examiner, Escrow Law, Department of Financial Protection and Innovation, 320 West Fourth Street, Suite 750, Los Angeles, CA 90013.
Penalties for failure to file the annual report by the due date or to include required information are $100 per day for the first five days a report is late and $500 per day thereafter (Financial Code section 17408). Failure to file a report or to include any required information may also result in the suspension or revocation of an escrow agent's license and/or prompt an immediate examination (Financial Code section 17602.5).
For questions about the annual reports, call Sultanna Wan at (213) 576-7647.

July Deadline for Openings on Escrow Advisory Committee
Licensed escrow agents and attorneys with escrow clients are encouraged to apply for three openings on the DFPI Escrow Advisory Committee.
The vacancies are for representatives from a medium-size escrow company, an escrow company that has a business specialization, and an attorney who has escrow agent clients.
The Committee consists of 11 members, including the Commissioner or the Commissioner's designee. The Commissioner appoints the members, other than those representing the Escrow Institute of California and Escrow Agents' Fidelity Corporation. The Committee was established in Financial Code section 17214 to help the Commissioner carry out his duties under the Escrow Law.
Appointed members serve for two years without compensation or reimbursement for expenses. The committee meets quarterly at the DFPI's 4th Street, Los Angeles office, or telephonically.
Qualifying business specialization examples include but are not limited to joint control companies, companies that specialize in business bulk sale transfers, and internet escrow companies. Managers or corporate officers of independent escrow companies are eligible to serve on the committee.
Licensed escrow agents and attorneys who qualify for one of the above positions are encouraged to apply by sending an email or letter of qualifications or resume to Paul Liang at the Department of Financial Protection and Innovation: 320 West 4th Street, Suite 750, Los Angeles, CA 90013. The application deadline is July 21, 2021.
Questions should be directed to Paul.Liang@dfpi.ca.gov or (213) 576-7535.

Cybersecurity and Ransomware Threats to Financial Institutions
Prompted by a spike in ransomware attacks and a recent shift in those attacks causing significant disruptions to business operations, Anne Neuberger, Deputy National Security Advisor for Cyber and Emerging Technology, issued an open letter to U.S. business leaders. The letter warned corporate executives and business leaders to step up security measures to protect against ransomware attacks and urged specific actions to protect against the threat of ransomware.
The Neuberger open letter followed a May 12 White House Executive Order on Improving the Nation's Cybersecurity. The order cites cybersecurity as a national priority and sets standards and requirements for cybersecurity for the federal government.
Financial institutions have a good record of establishing robust cybersecurity protections but are not immune from increasing cyber threats. One recent study estimated a 520 percent increase in ransomware and phishing attempts in the banking sector between March and June of 2020.
There are several resources available to financial institutions including:
The Cybersecurity & Infrastructure Security Agency (CISA), an official website of the U.S. government, has published a Ransomware Guidance and Resources page.
The U.S. Treasury Financial Crimes Enforcement Network (FinCEN) has posted an Advisory on Ransomware and the Use of the Financial System to Facilitate Ransom Payments.
The Conference of State Bank Supervisors (CSBS) has published a ransomware self-assessment tool to assist financial institutions in preventing breaches of cyber security.
The American Bankers Association (ABA) has also posted advice for businesses and consumers regarding ransomware attacks.
CISA recommends that victims of ransomware should report it immediately to CISA at www.us-cert.gov/report, to a local field office of the Federal Bureau of Investigation (FBI), or to a field office of the U.S. Secret Service.
Financial Institution Examination Manual Updates
The Federal Financial Institutions Examination Council (FFIEC) recently released updates to four sections of the Bank Secrecy Act/Anti-Money Laundering (BSA/AML) Examination Manual (Manual).
The Manual provides instructions to examiners for assessing the adequacy of a bank's or credit union's BSA/AML compliance program and its compliance with BSA regulatory requirements. The Manual itself does not establish requirements for banks; such requirements are found in statutes and regulations.
On June 30, the FFIEC issued a new booklet in the FFIEC Information Technology Examination Handbook series, titled "Architecture, Infrastructure, and Operations."
The booklet provides expanded guidance to help financial institution examiners assess the risk profile and adequacy of an entity's information technology architecture, infrastructure, and operations. Updates to the booklet reflect the changing technological environment and increasing need for security and resilience, including architectural design, infrastructure implementation, and operation of information technology systems.
The complete FFIEC Information Technology Examination Handbook is available at http://ithandbook.ffiec.gov/.
The FFIEC consists of six voting members from the Board of Governors of the Federal Reserve System, the Federal Deposit Insurance Corporation; the Consumer Financial Protection Bureau; the Comptroller of the Currency; the National Credit Union Administration; and the Conference of State Bank Supervisors State Liaison Committee.

2021 CSBS Community Bank Sentiment Index
The Conference of State Bank Supervisors (CSBS) Community Bank Sentiment Index is an index derived from quarterly polling of community bankers across the nation. As community bankers answer questions about their outlook on the economy, their answers are analyzed and compiled into a single number. An index reading of 100 indicates a neutral sentiment, while anything above 100 indicates a positive sentiment, and anything below 100 indicates negative sentiment.
The Quarter 1 2021 Community Bank Sentiment Index Number is 115.
This represents a positive reading in economic sentiment by community bankers, coming in seventeen points higher than the fourth Quarter 2020 index of 98 and 24 points higher than last year's first Quarter 2020 index of 91. The continued vaccine rollout and rebounding economic sentiment pushed the index into positive territory for the first time since 2019.
Key Highlights of the report:
At 115, the CBSI is about 7 points below 2019 levels; however, the index is 17 points higher than last quarter and 24 points higher than a year ago.
Six of the seven components in the CBSI increased from the previous survey by an average of 22.5 points each.
Bankers' outlook on future profitability increased the most, rising to 105 from 62 in the fourth quarter.
The regulatory burden component dropped another 19 points to an historic low of 21.

FINRA Initiates Investor Education Initiative
The Financial Industry Regulatory Authority (FINRA) has launched a multi-year $30 million initiative to explore innovative ways to reach and educate investors, especially new, self-directed retail investors who conduct transactions through online accounts or using mobile apps.
As phase one of the initiative, FINRA and the FINRA Investor Education Foundation (FINRA Foundation) issued a Special Notice soliciting input from firms, investors, investor advocates, academics and other stakeholders concerning effective ways to reach these new investors. Comments are requested by Aug. 30, 2021.
During phase two, FINRA and the FINRA Foundation will launch a comprehensive program aimed at educating this rapidly-growing segment of novice retail investors who are leveraging advancements in technology to enter U.S. securities markets.
---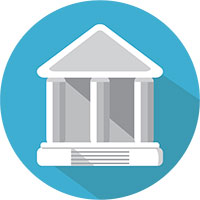 LICENSEE ACTIVITY
---
Commercial Bank Activity
Purchase of Partial Business Unit
Friendly Hills Bank, to acquire the banking business of three branch offices of Bank of Southern California, N.A.
Approved: 6/28/21
Premium Finance Company Activity
Acquisition of Control
World SAC Corporate Holdings, LLC, to acquire control of Pacific Coast Premium Finance Corp.
Filed: 6/16/21
Trust Company Activity
New Trust Company
Sunstone Trust Company
1 World Trade Center, Long Beach, Los Angeles County
Opened: 6/9/21
Credit Union Activity
Merger
Peoples Independent Church Federal Credit Union, Los Angeles, to merge with and into Arrowhead Central Credit Union, Rancho Cucamonga
Filed: 6/29/21
Change of Name
Siskiyou Central Credit Union, to change its name to Siskiyou Credit Union
Effected: 5/26/21
Money Transmitter Activity
New Money Transmitter
NIC Services, LLC
Opened: 6/03/21
Acquisition of Control
PNC Financial Services Group, Inc., to acquire control of BBVA Transfer Services, Inc.
Approved: 5/10/21
Tyler Technologies, Inc., to acquire control of VendEngine, Inc.
Filed: 6/17/21
Change of Name
BBVA Transfer Services, Inc., to change its name to PNC Global Transfers, Inc.
Effected: 6/4/21
Last updated: Sep 16, 2021 @ 12:33 pm