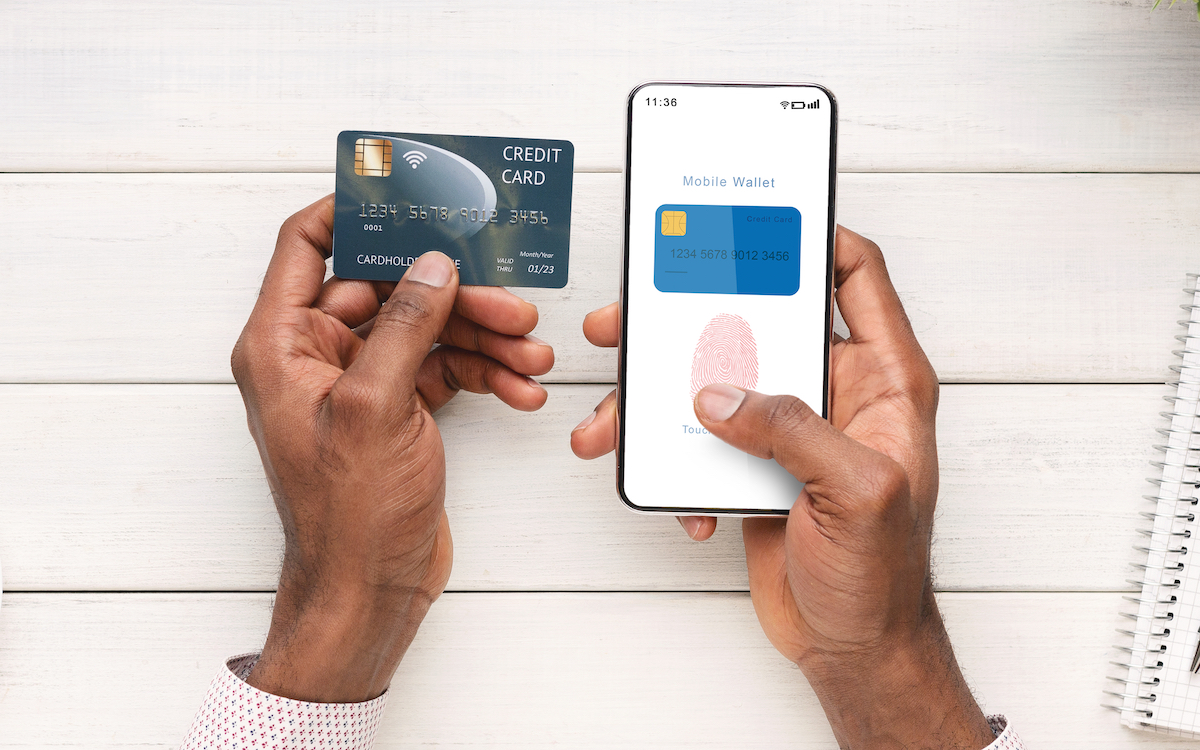 What's in Your Wallet? Tips for Keeping Digital Assets Safe 
The evolution of technology has revolutionized the way we manage our finances. As digital wallets and payment apps like PayPal, Venmo, and Cash App become increasingly commonplace, they offer convenience and efficiency that are unmatched by traditional banking methods. While innovative and practical, these tools come with special risks and considerations.  
What is a Digital Wallet?  
A digital wallet, or e-wallet, is a digital payment tool or software application that runs on any connected device. In addition to making financial transactions, you can use a digital wallet to store other information such as a driver's license, loyalty cards, and theater and airline tickets. Digital wallets often provide enhanced security through information encryption, making them safer. However, if an unauthorized individual were to gain access your device, they could potentially access your digital wallet, putting your personal information and financial assets at risk.  
What is a Payment App?  
A payment app is a digital tool used to move money into and out of a linked bank, credit union, or credit card account. These apps conveniently allow you to send money to a vendor, friend, or family member using a computer or mobile device instead of writing a check or handing over cash. These nonbank payment apps also let you store money inside the app. In fact, the money you receive stays in your payment app account until you connect to the app and move the money to your linked bank account. The money stored in these accounts isn't covered by deposit insurance. This means that if the provider fails, you could lose your money.    
Watch for Hidden Fees  
Some digital wallets and payment apps are completely free, while others have free features like sending or receiving money between friends and family. Some may charge fees to receive money quicker, currency exchange and processing fees, and credit card fees. Be sure you understand the provider's transaction fees and interest rates before initiating a transaction, so you don't end up paying more than you planned.  
Safety Tips for Digital Assets  
Navigating the digital financial landscape requires a keen understanding of the protections and systems in place to safeguard your assets. To mitigate risk, the DFPI offers these safety tips: 
Research your digital wallet provider. Investigate your digital wallet's track record for safeguarding private information and data.  
Secure your device and app. Implement all available PIN, password, and biometric authentication options to secure your device and the app.  
Exercise caution with transactions. Limit your transactions to individuals or businesses you trust and establish a spending cap on large purchases and transfers.  
Monitor transaction activity. Regularly monitor your accounts online, set up alerts for potential fraud or significant spending, and consistently review your payment history to quickly identify any declined or suspicious transactions.   
Move any money received from your app to your insured account. When you receive money in your app account, send yourself a reminder email to move the money to your insured account. 
Separate social media from financial apps. Avoid linking your digital wallet app to social media platforms.  
Steer clear of unsecured Wi-Fi networks. Never access your digital wallet services on an unsecured Wi-Fi network. Exercise additional caution when shopping or using financial apps on public Wi-Fi. Unsecured networks give criminals an open door to access your device and steal your personal financial information.   
Prepare for the possibility of device loss. If your device goes missing, use the security software on your smartphone to lock it, erase personal information, and activate an alarm if necessary. 

 
If you suspect fraud or deception involving your digital wallet or payment app, promptly report it to the DFPI by filing a complaint or contacting us at Ask.DFP@dfpi.ca.gov or calling toll-free at (866) 275-2677.   
News & Info Links
News
---
Information